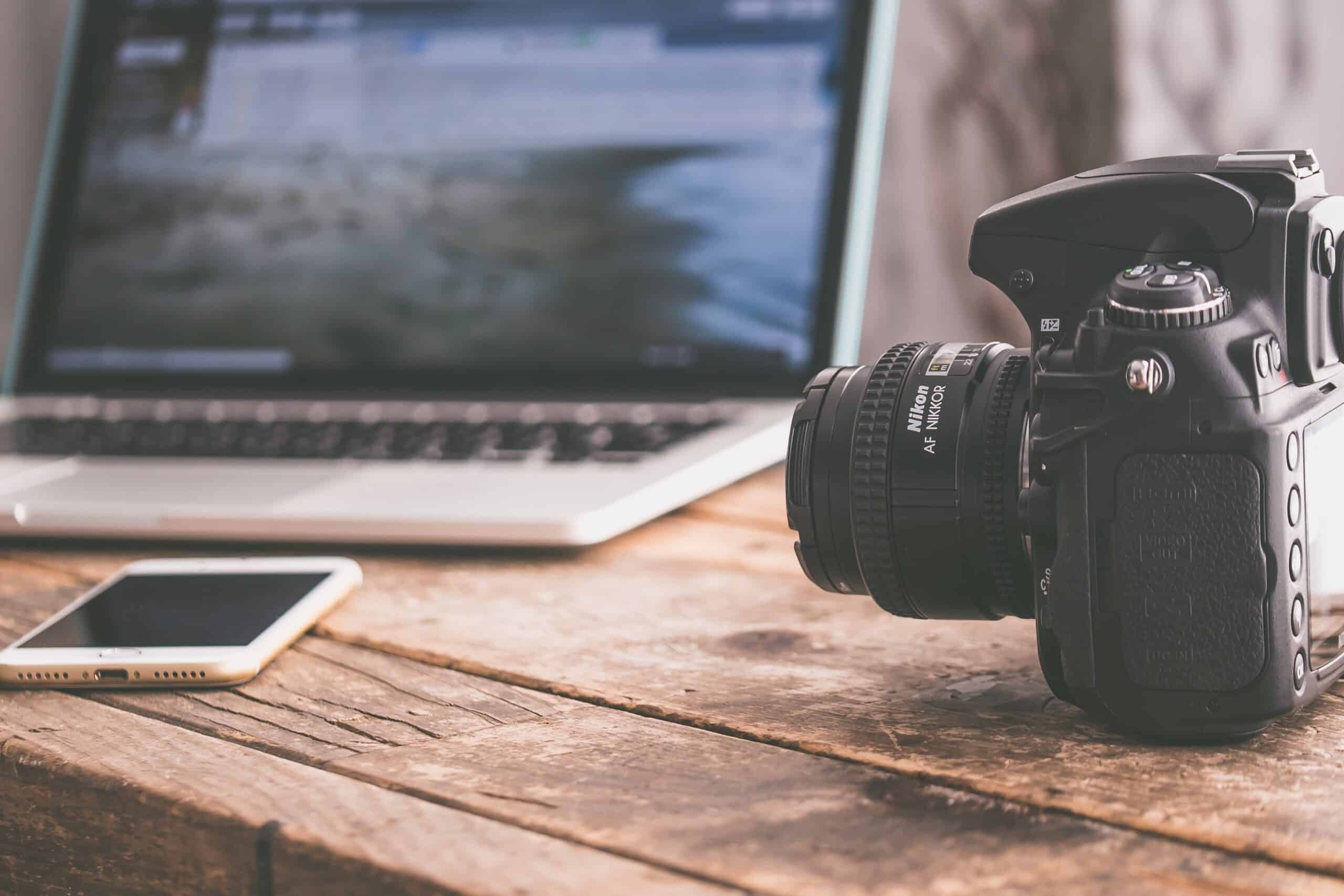 If you have ever wanted to catch the tiny mistakes right when you click a picture, camera tethering is for you. The camera screen is enough for most cases, but sometimes you need a bigger screen to get into the details. This is where camera tethering will help you. As the name suggests, this technique allows you to connect your camera with a laptop or a smartphone. 
Read along if you are curious about this technique and want to learn how to use camera tethering. 
Understanding Camera Tethering
Before moving on to the highlight of the article, let us understand how camera tethering works. If you have ever connected your smartphone with your computer, then you know it shows as USB tethering. Similarly, if you connect your camera to your phone or laptop, it is called camera tethering. You can either use a cable to connect the camera or a wireless app. In both cases, any image you take on the camera will be
instantly shown on the connected device
. It automatically saves the images on the device, and if you are
using the right app, then you can do some post-processing
as well.
Why Should You Use Camera Tethering?
Now, let us see what you need to get started to learn how to shoot tethered:
Photo edited in Lightroom.
Another key point you need to know is that you can
connect the camera with a smartphone
or a computer. However, it would not be very beneficial if you use a smartphone. If you have an iPad or any other tablet, then it would be better. Otherwise, the best case would be to use a laptop for this purpose. Other than that, you also need to check if your camera supports tethering. Although most cameras are designed to quickly transfer images using the output port;
some cameras are not optimized for tethering
. You can confirm this by checking the camera manual. Now that you are all set up, let us see how to use camera tethering and how it can enhance your photography workflow.
Step 1: Get a Tethering Software
The first step of learning how to use camera tethering is getting tethering software. There are both paid and free options available, but the
best ones are in Adobe Lightroom
, Capture One by Phase One, and Canon EOS Utility 3. You can probably recognize that the first two are editing software. But don't be surprised; these are also capable of tethering. The only thing you need to keep in mind is to check if your camera supports your software. For instance, Canon has the
EOS Utility software
designed specifically for camera tethering.
Step 2: Connect Using a Cable or Wirelessly
The benefit of using a cable is that the transfer is faster this way, and the connection is secure. Also, you can easily
send RAW files
using a cable. However, if you choose a cable, make sure that it is at least 15-feet long. A shorter cable will cause a hindrance to your work. You can check out Tether Tools to get some durable cables. Moreover, they even have cables longer than 15-feet, so check them out. On the other hand, if your camera supports a wireless connection, you can use that. The best part of wireless tethering is that you can remotely control your cameras, such as zooming and other features. If your camera does not have this feature, then you can use Wi-Fi cards or
CamRanger
. Both of these devices allow wireless tethering.
Step 3: Get a Tethering Table
This is the last step of learning how to use camera tethering, and it focuses on your productivity. If you are
shooting in your studio
, then you probably
have a proper setup in place
. But if you move out, you would require a portable table. Otherwise, you might not get a suitable position to place your device. Tether Tools offer amazing portable tethering tables that you can check out.
Conclusion - How to Use Camera Tethering
To sum it all up, learning how to use camera tethering can enhance your workflow. You cannot find an easier and more accessible method of previewing the images than this one. The only thing you should keep in mind is not to get too distracted by the previews. Your focus should still be the shoot, or you might end up wasting a lot of time.
If the "How to Use Camera Tethering" article has helped you, then Like and Share it with your friends!
Have a nice photoshoot! 
Lightroom and Photoshop Tutorials