Ultimate Lightroom Course – 2024
Any Windows, Mac, or mobile device
Do you want to make images that matter? If so, you are in the right place!
Lightroom is the 
leading software
used by photographers worldwide to organize, edit, and export their work. Photographers now have more competition than ever. To stand out, your photos must be exceptional.
The ultimate Lightroom course
is here to fulfill all your
photo editing
needs. It is extremely detailed, and is full of tips and tricks from leading professionals in the field. This course will take you from beginner to advanced and beyond. Editing your photos to make them amazing is now easier than ever to learn.
Never opened Lightroom before or want to learn all the hacks?
This course is for you!
We start with the basics, taking you through the
entire program
, and on to the most powerful features. Learn every tool, option, and menu Lightroom has to offer. We will walk you through every step of the
Lightroom workflow
, such as adding copyright data, localized adjustments, sharpening, noise reduction, vignetting, and much more! By learning to select the right size image for a website or social media page, you will soon be able to turn your images into presentations. You'll see the entire process laid out from import to export. Then we will dive further into the details, ensuring that you walk away as a master of Lightroom.
Every part of the
post-production process
is important, from uploading your photos to printing and/or exporting your images. Take your
photos
to a new level as we show you how to quickly and easily master
Lightroom
from A to Z in this
Ultimate Lightroom course
. We'll teach you all of the unique techniques to produce the best results. Learn all the carefully guarded secrets used by pros, and
enhance your photos fast
!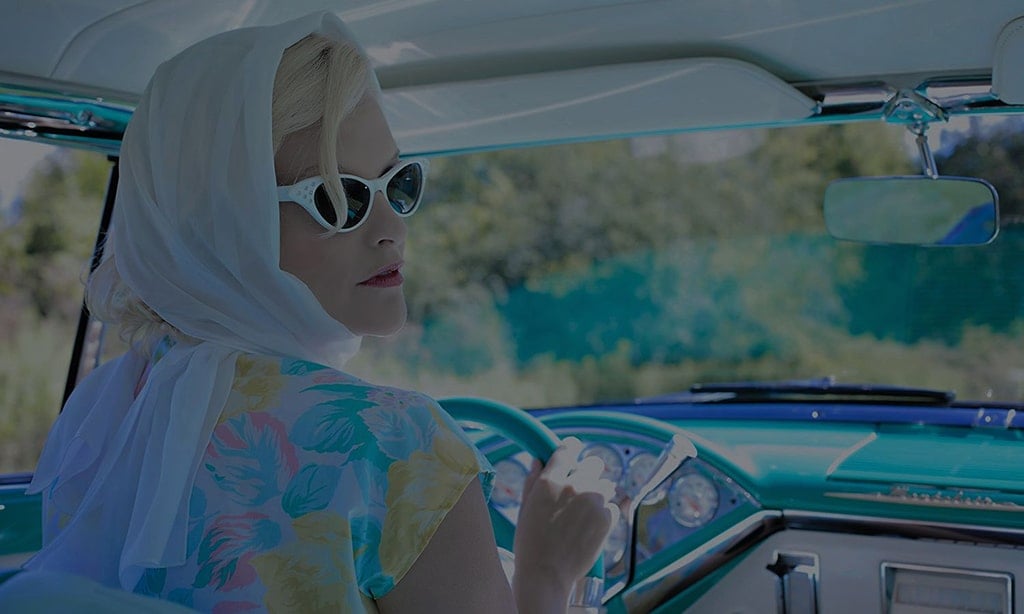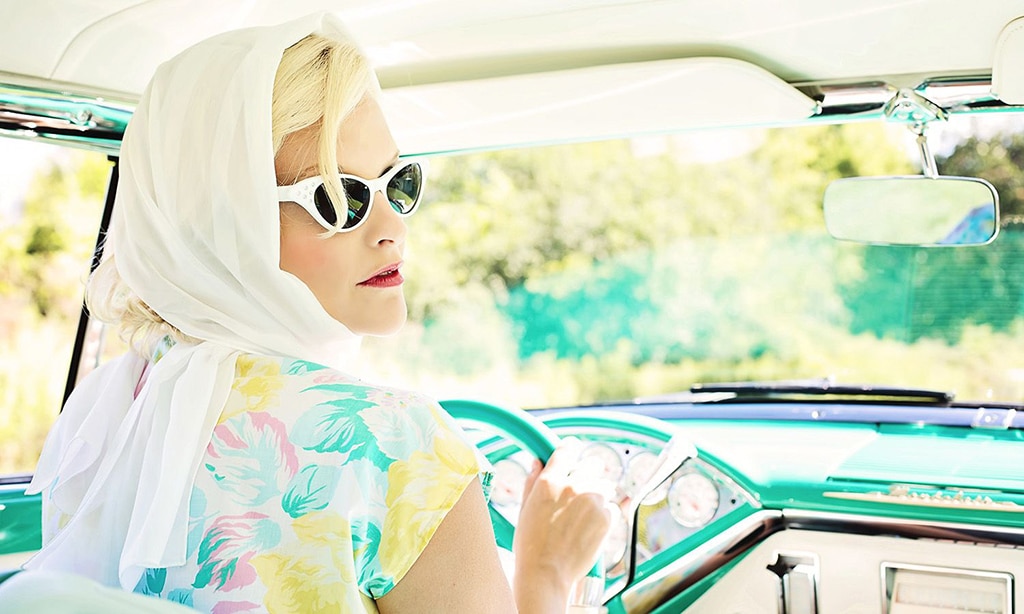 Whether you're a professional or a hobbyist, this course is for you! In this course, you will learn all the skills you need to master Adobe Lightroom. Lightroom is a
powerful editing program
 that will allow you to 
fulfill your creative vision
and open up a whole new world of possibilities for your work. If you are using Lightroom Classic or any of the older versions like Lightroom CS6, this course will teach you how to utilize these programs to their full potential. This
Ultimate Adobe Lightroom Training
was created for beginner and advanced photographers looking to learn how to edit photos to perfection.
So, to sum up:
You've taken loads of photos. What now? Where to start? First, learn how to quickly rate, sort, and select your favorite pictures, making it easy to edit, export, and print them.
This Lightroom course
contains many full editing tutorials, where you follow along with your instructor through the entire editing process. These lessons are great for learning the skills you need – the skills a professional editor would use to make their
photos look outstanding
! And if others can do it, so can you!
We are here for you! We created our online courses to help you realize your dreams – it's always the relationship more than the transaction that matters to us.
The Ultimate Lightroom Course is specially designed with the best possible support. However, if you ever get stuck or have any questions, our team is here to help you 24/7. Just get in touch, and our quick support will ensure you're never disappointed.
You also have lifetime access to this course, so you can go back to any lesson you want and review all the exercises as many times as you need.
You will not be disappointed! But, in the unlikely event that you're not 100% happy with our product, feel free to ask for a refund.
Most of the time, a request for a refund is a technical problem which can be resolved with a simple e-mail. However, if you feel you are still not 100% satisfied, simply claim your refund within 30 days of your purchase. 
With our 100% money back guarantee, there is nothing stopping you from joining our Ultimate Lightroom course right now!
In conclusion, all it takes is just
1 working day
(only 8 hours) for you to master this program and become an expert. Develop the confidence to use your imagination and
create images you'll be proud to share
. Follow
the ultimate Lightroom course
and make your photos amazing!
Like? Share it with your friends
Course Curriculum
Section 1: Lightroom course introduction
0 – Welcome to the Lightroom Course

00:01:12

00 – Download Adode Lightroom

00:00:00

1 – Download the exercise files

00:01:12

Section 2: Getting started with Lightroom
2 – Lightroom or Lightroom classic

00:05:39

3 – The lightroom interface

00:04:16

4 – Add a copyright to your photo's metadata

00:04:25

5 – What is a lightroom Catalog

00:03:43

Section 3: Import and organize your photos
6 – How to import photos in the Lightroom catalogue from your hard drive

00:10:07

7 – How to import images to Lightroom from your memory card

00:05:07

8 – Arranging images by date

00:03:46

9 – Add to collection

00:01:59

10 – How to rename photos during import

00:05:39

11 – Building smart previews

00:03:56

12 – How to Import Videos into Lightroom

00:02:58

13 – Editing Videos

00:03:44

Section 4: The Library tab
14 – Visualizing pictures with the grid view

00:05:54

15 – Visualizing pictures with the loop view

00:05:54

16 – Visualizing and rating pictures with the compare view

00:06:57

17 – Visualizing pictures with the survey view

00:02:26

18 – The people view on Lightroom

00:03:10

19 – The rating filter

00:03:04

20 – The library filter

00:07:30

21 – Organizing your pictures into collections

00:04:58

22 – Smart collections

00:03:05

23 – Deleting pictures from the catalogue and hard drive

00:03:11

24 – The Metadata

00:05:46

25 – Adding keywords

00:03:52

26 – The keyword list

00:03:59

27 – How to make a back-up in Lightroom

00:02:29

28 – Locating lost pictures

00:05:52

29 – Renaming and moving photos and folders

00:05:54

Section 5: The map tab
30 – How to use the map tab in Lightroom

00:05:53

Section 6: Lightroom and Photoshop together
31 – Editing a JPEG in Photoshop

00:06:21

32 – Editing your RAW picture in photoshop

00:03:27

33 – Opening an image as a smart object in photoshop

00:03:51

34 – How to open images as layers in Photoshop

00:04:21

Section 7: Export Pictures
35 – How to export photos with Lightroom

00:11:47

36 – Sending pictures by email with Lightroom

00:11:47

37 – Publishing pictures on Flickr and Adobe Stock

00:03:43

Section 8: The Develop tab
38 – Adjusting the white balance

00:07:35

39 – How to correct exposure

00:12:38

40 – How basic cursors affect the histogram

00:06:41

41 – How to obtain a nice black & white

00:07:33

42 – How to synchronize your settings to all of your pictures at once

00:07:21

43 – How to crop your pictures

00:07:25

44 – How to use virtual copies

00:05:45

45 – History – snapshots & reset

00:07:08

46 – The spot removal tool

00:12:37

47 – How to take away the bags under your eyes?

00:03:31

48 – How to correct red eyes

00:08:55

49 – The graduated filter

00:22:39

50 – Radial filter

00:08:41

51 – The dehaze tool

00:13:19

52 – The tone curve

00:11:32

53 – How to use the HSL setting

00:09:49

54 – Split toning

00:04:28

55 – How to improve the sharpness of a picture

00:05:35

56 – Reducing the numeric noise of a picture

00:04:49

57 – Removing Distortion, Chromatic Aberration and Improvement of Perspective

00:08:36

58 – How to give your picture an 'aged' affect by adding grain

00:08:36

59 – Lighting and vignetting

00:04:52

60 – How to create a panoramic picture with Lightroom

00:10:09

61 – How to use the HDR merge

00:11:49

62 – How to create an HDR panorama

00:08:03

Section 9: The Book tab
63 – The Book Tab & Photo Album Layouts

00:19:52

Section 10: The Web tab
64 – How to create a web gallery

00:13:29

Section 11: The Slideshow tab
65 – The slideshow Tab

00:23:55

Section 12: The Printing tab
66 – How to use, create and configure your photos with the Print tab

00:18:26

Lightroom course congratulations
67 – Congratulations

00:01:23

68 – Next step

00:00:00
Course Reviews
5 stars

16

4 stars

2

3 stars

0

2 stars

0

1 stars

0