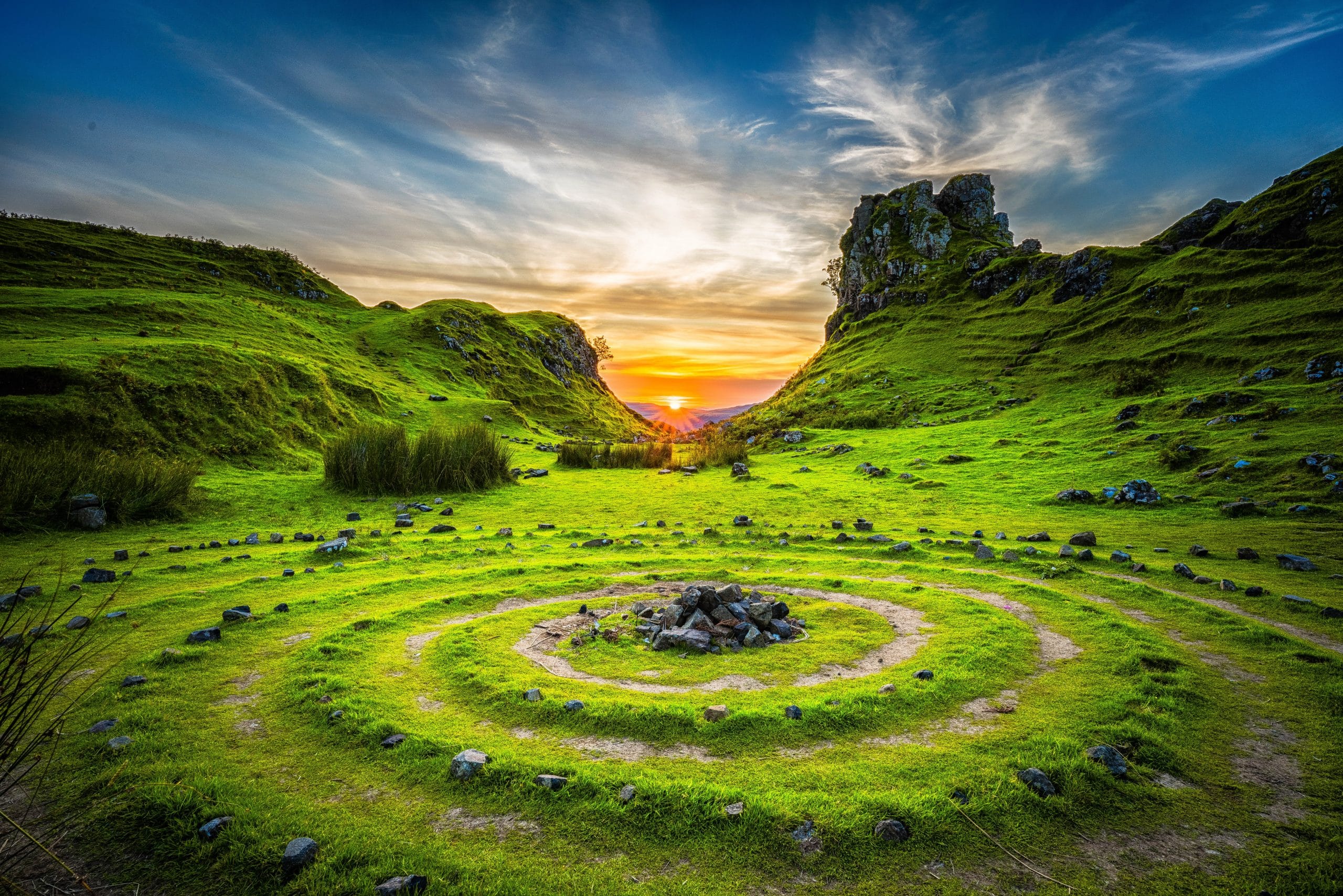 If you are aspiring to be a landscape photographer, choosing the perfect camera is going to be the first dilemma for you. With so many great options out there, with every digital camera being able to shoot landscape photography, it becomes quite difficult to pick one. That's where we come to the rescue. This list features only the best cameras for landscape photography.
Let's start with the best medium format camera for landscape photography. Now, you might think that a full-frame sensor would be the best option for landscape, however, medium format gives you even better details in images. Some of the highlights of this camera include a
51 MP sensor
, a tilting touchscreen, and a battery that can hold its own for about 400 images. Another advantage of this camera is that it allows dual memory slots for greater ease and storage. Now, the
Autofocus on this camera
can be a little slow. However, if you look past this fact, you get a beast of a camera.
This DSLR might be a little inferior on paper with its
36 MP CMOS sensor
. However, 5-axis stabilization coupled with pixel-shift technology makes the image quality extremely good. Not only that, its Autofocus is fast as well. Moreover, a very specific advantage that it has over other cameras is that it provides an '
AstroTracer
' mode. The lens can move to
track the stars.
This feature combines with the in-built GPS and compass make this one of the best cameras for
landscape photography
as well as astrophotography.
Pentax also released a K-2 version
with advancements in almost all of the mentioned features. You can check that out as well.
Photo edited in Lightroom.
Nikon D850 - Best Landscape Photography Cameras
It is an undisputed decision that Nikon D850 is the absolute best camera for landscape photography when it comes to
full-frame DSLRs
. In order to support this fact, the
45.7 MP backlit sensor
provides a mind-blowing dynamic range and image quality. One of its features that attracts landscape photographers the most is its ability to record
time-lapse in 4K and 8K
as well. You might be wondering why to go with a DSLR when you can get a mirrorless one. DSLRs still hold some advantage over them. First,
battery life
, this camera can go for up to
1800 shots
. Next, Nikon offers a
variety of lenses that you can choose from.
It might be a little dated, but it is still counted among the
best cameras for landscape
photography. Its main highlights are its
50.6 MP full-frame sensor
with low pass filter cancellation. It also lets you view the final output in Live View, this feature is reassuring because you get a clear value of the image exposure and contrast. Another advanced feature that it offers is
Anti-Flicker
. As the name suggests, it basically compensates for the change in exposure caused by blinking lights. Basically the only downside to this camera might be its
dynamic range
. Now, it is not that bad but it does lag compared with the newer models.
A great way to classify this camera is by saying that it directly rivals the Nikon D850 in both image quality and advanced features. It also features a
45.7 MP lens
which
produces stellar images
with great dynamic range. The only thing that it does even better being a mirrorless camera is its lightweight body. Now, coming on to the lenses, you can use Nikon's F-mount lenses with the help of an adapter. However, Nikon has also released Z series lenses that are directly compatible with this model. All of these features make it the truly best overall camera for
landscape photography. 
Sony A7R IV - Best Landscape Photography Cameras
This
mirrorless
full-frame camera by Sony is counted among the best cameras for landscape photography. This decision is mainly based on its wonderful
61 MP BSI CMOS sensor
which excels in color reproduction. Sony has made sure to release enough
lenses for this camera
so that you do not have to worry about that limitation. Another great area where this camera shines is the noise-reduction feature. It has both area-specific and low exposure noise reduction which greatly improves the image quality.
First of all, let us say that this beast costs around $3700 and is quite heavy. But, if you are willing to invest that much, rest assured that you get one of the most feature-packed cameras for landscape photography. A few of its best points include a
47.3 MP full-frame sensor
. However, it also has
pixel-shift technology
which lets you shoot at 187 MP, which is simply mind-blowing. Moreover, it is compatible with L-mount lenses giving you the freedom to
choose from a wide range of lenses.
Conclusion - Best Landscape Photography Cameras
This list features the best cameras for landscape photography, however, if you are still unsure of what you want, a simple method is to first
choose between medium format, DSLR, or mirrorless
. Then go for the best one available in that category or the one that you can afford. Always keep learning and
experimenting.
If the "Best Landscape Photography Cameras" article has helped you, then Like and Share it with your friends!
Have a nice photoshoot! 
Lightroom and Photoshop Tutorials