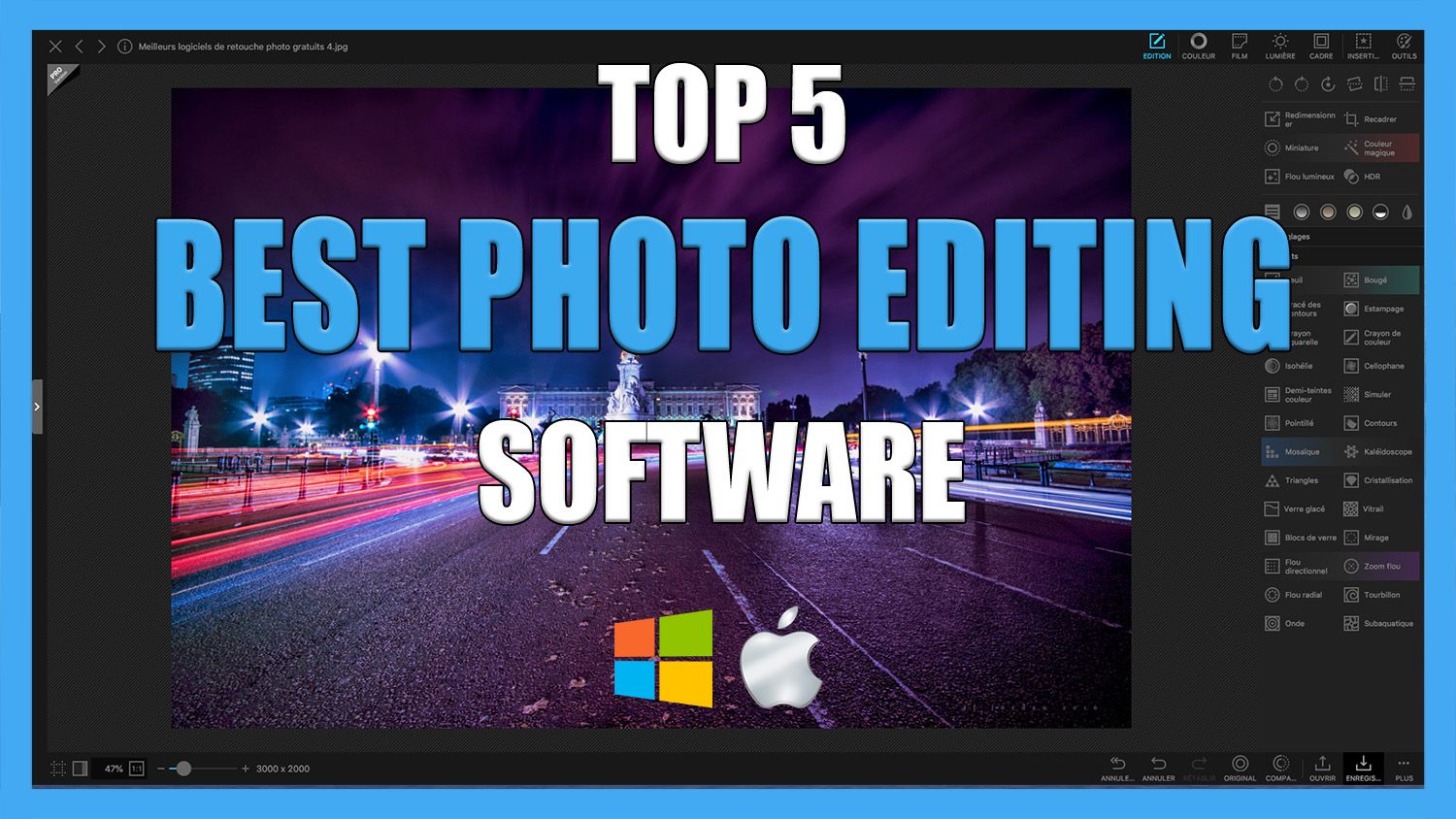 Top 5 photo editing software
Photography is indeed incomplete without
photo editing
. In order to achieve that professional and excellent look in your photos, you must know how to edit. Post-processing can surely change the final product by allowing you to fix the mistakes that you were unable to avoid while shooting. It also gives you control over the
most essential photo elements
. Thus, we use
different software
programs in order to edit images efficiently, and learning at least one of these software programs is a prerequisite for a successful photography career. Here, we will discuss the top 5 photo editing software programs that you can learn in order to produce the best quality images.
What is the "Best" photo editing software?
Basically, a photo editing software program should be considered the best only if it has the following qualities:
So, there are many software programs on the market that are actually good and can do the job, and we will get an insight into some of the top software programs from this list.
Adobe Photoshop – The absolute best photo editing software
Adobe Photoshop
is truly the
most used editing software
on the market. No list can be completed without putting this software among the top ones. For photographers, designers, and also artists around the globe,
Photoshop
has always been a trustworthy and capable editing tool. However, its user interface can be quite challenging for beginners because of learning its
extensive range of tools
. But, not taking advantage of this extremely powerful software because of this reason would not be a wise choice. The best way to
learn this software
is without a doubt through proper guidance.
Photoshop Masterclass
offered by
Lightroom
and Photoshop Tutorials is indeed the perfect course that will make you a true master in this software. This top photo editing software basically gives you a variety of first-class editing tools that you cannot find anywhere else. These tools include: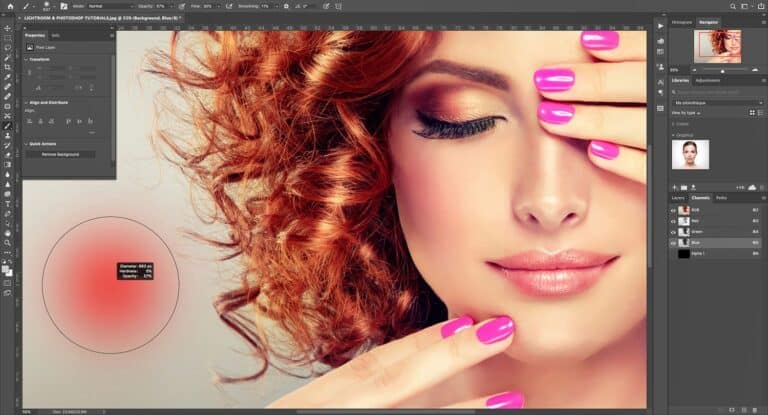 In addition to these,
Photoshop
also has many other features, making it the complete editing software. You can get Photoshop through the Adobe Photography plan, which costs
$9.99/month
. This plan includes both Photoshop and Lightroom.
Next on the top 5 photo editing software list is another program from the Adobe suite, i.e., Lightroom. This gold-standard software is an amazing tool for any photographer or editor. Lightroom comes with an easy-to-understand interface rather than the cumbersome interface of Photoshop.
In addition to these, a popular feature of Lightroom is the presets. Presets (i.e., the pre-made) allow you to create different sets of saved changes with just one click.
Lightroom is not only an exceptional photo editor
, but it is also the
perfect photo organizer
. It basically allows you to easily store and manage your images inside the program according to the dates and the assigned tags; thus, eliminating the requirement of any other photo organizing program. You can learn to manage and also edit your photos in Lightroom like a professional with the help of The Ultimate Lightroom Course. This course covers all the major and minor aspects of this software. You can get Lightroom and Photoshop for $9.99/month with the Adobe Photography Plan.
GIMP – the best free photo editing software:
Lightroom and Photoshop are without a doubt the best software on the market, but they are costly, so in order to cover this gap, there is
GIMP
.
GIMP
is basically free photo editing software with professional-level tools.
Gimp comes with
a wide range of both retouching and editing tools, and it is considered as a great
entry-level tool
for beginners. Some other essential features include:
Gimp is short for the GNU Image Manipulation Program, and as the name suggests, it is used mainly for photo manipulation.
Luminar
has recently grown to become one of the most popular editing tools for professional photographers. Just like Lightroom,
Luminar
is a photo editor and also a photo organizer. This software offers several photo editing tools that cross those of Lightroom, but it still cannot compete with Photoshop. Some of the key features include:
It is great software that allows you to achieve
amazing edits
with ease. You can purchase Luminar online for a one-time fee of
$67.
Corel PaintShop Pro
is one of the simplest and best software options. It is also the most suitable for people who want an easy, yet effective way to edit their photos. Also, it is not anywhere near as advanced as Photoshop, but it comes with everything you need to make
efficient and simple edits
. It made the top 5 photo editing software list because of its features. Its key features include:
You can get Corel PaintShop Pro for just a one-time payment of $79.99.
Conclusion – The actual top photo editing software programs
In conclusion, all these and many other software programs have amazing tools and features, BUT there is no competition with
Adobe Photoshop and Lightroom
. The range of the simplest to the most advanced features offered by these two
best photo editing software
programs is surely incompatible. Therefore, learning both is a MUST for every photographer, editor, or any other person who might need to edit photos. For this reason, you need proper guidance, and you can get perfect teaching at Lightroom and Photoshop Tutorials. This platform provides easy-to-understand
exceptional tutorials
for both Lightroom and Photoshop that will make you a true professional.
If this article has helped you, then Like and Share it with your friends!
Now you know about some of the best photo editing software programs.
Have a nice photoshoot!
Lightroom and Photoshop Tutorials