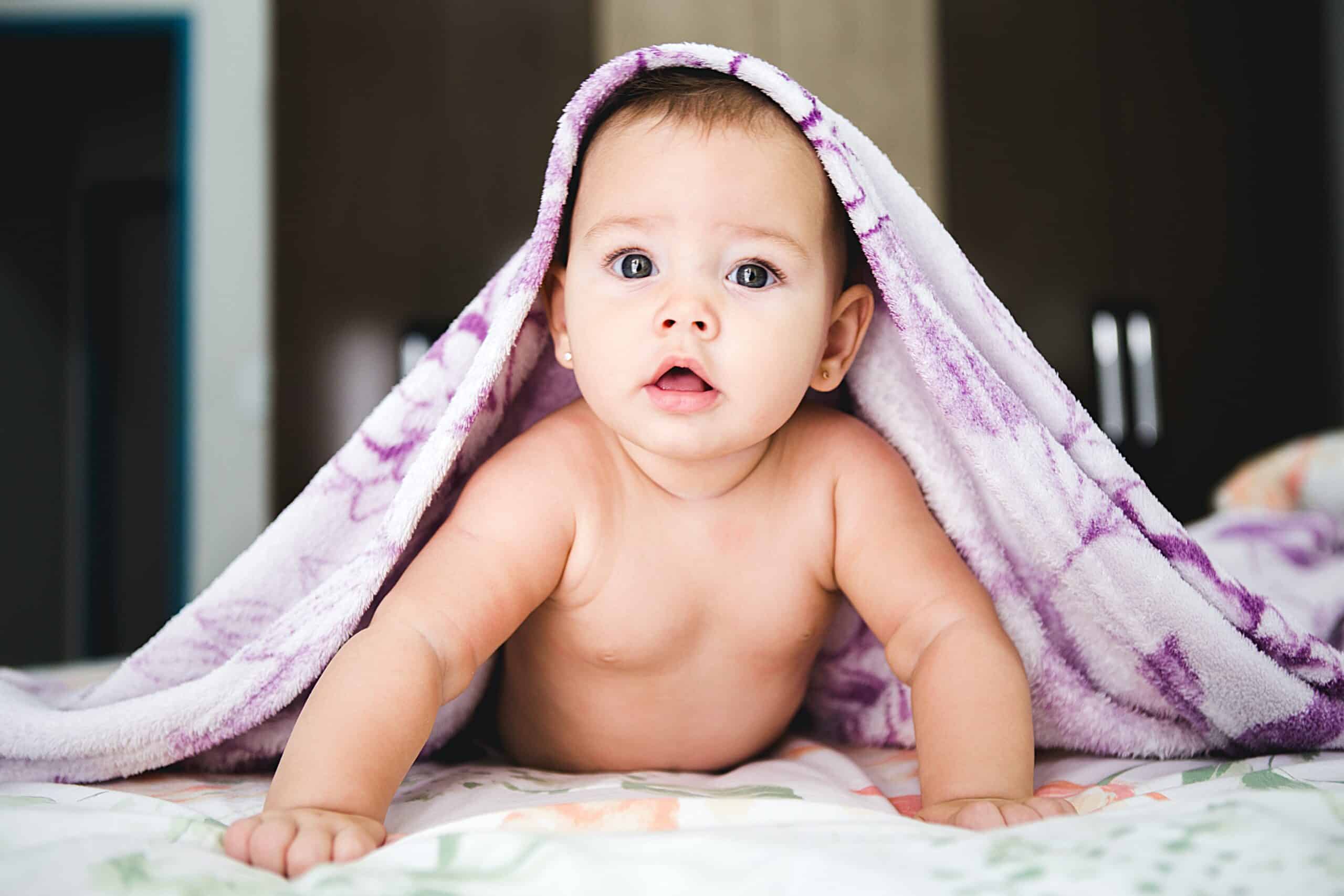 Delicate, sweet, and cute, babies depict the most innocent phase of a human being's life. The First 2 years are the most important initial stages in which proper nourishment is needed. This initial stage also makes up for some of the most beautiful memories of one's life. So, capturing them in the best way possible should be the priority here. This will be the premiss of our article and we will discuss various tips on how to do newborn photography. However, a thing to be mentioned here before we begin our article is that a good camera and equipment are not our main topic. Therefore, you should not be feeling like we overlooked these. It is just that this article is more of a lesson on the skillset of a certain type of portrait photography.
Hence, without further ado, let us get into the tips on how to do newborn photography.
The first tip that would fill in the spot for how to do newborn photography would certainly be the lighting. A well-lit baby photograph makes up for pure nostalgic memories. The babies are as angelic and delicate as anyone can be. So, we would recommend having them photographed in the best
natural lighting
possible. Take them outside or perhaps open your windows so you can get the light on them. Position the baby as you would like and experiment differently with the portraits until you get the best one.
Secondly, the newborn baby makes up for amazing
close-up portraits
. Consider zooming in on the subject. Capture their tiny fingers or maybe snap some photographs of their delicate beautiful eyes. Try to make them move their fingers or reach out for a toy and then capture that
candid
moment on camera. We would also suggest that photograph on
large aperture
. Moreover, use a fast lens and highlight the shallow depth of field. Subsequently, this would make the portrait or close-up much more cinematic and something straight out of high-quality diaper commercials.
Photo edited in Lightroom.
Get others - How to do Newborn Photography
Thirdly in how to do newborn photography, we would recommend that don't just leave the baby alone. Get yourself or your older children in the photo. Have your older children play with them. The
candid moments
are the ones that make up for the best memories. Similarly,
involve
them as much as you can with other activities. If you are a mother, get yourself in the photo and hand over the camera to someone else. Trust us, the photo will look like absolute art. The most precious of the feelings are shown in the photo when the mother and her newborn baby are photographed
together
.
Shoot from various
different angles and perspectives
. Experiment, as we said in the intro, with the shots and aim for uniqueness. For instance, consider shooting from behind the baby, from the shadowy side. You might fall in love with the photo, let alone your baby. The basic gist is don't just opt for the same boring front poses. There is much more to an area. So look for certain hindsight and examine the whole area at once. Keep placing your baby in a different position but also ensure first, that it is not bothering the baby. A crying baby would ruin the photo not just for the parents but for the baby too when they will grow older. Only to see their crying baby self.
You are already photographing a baby. Why not include the toys and any other objects of interest with the baby? Buy some rattles, plush toys and place them near the baby and capture them whilst playing with them.
Wrap 'em up - How to do Newborn Photography
Yes, you heard it right. The sixth spot on our list for tips on newborn photography goes to blankets. Might sound pretty funny but once you understand the idea, this will sound rather fun. Take a blanket, a soft one, that is, so it doesn't do any harm to the baby's skin. Wrap the blanket around the baby and have them poke their head out. Take a photo and be ready for the cutest baby photo ever.
Our final tip in this list of how to do newborn photography will be precautionary measures and general safety. Look,
experimentation with lighting
and positioning the baby is fine but you gotta make sure the baby doesn't get bothered. After all, the subject of your photo is delicate. Furthermore, whenever you go out, always take a soft blanket with you on which you can put your baby. So, to sum it up, providing safety and not letting the baby get disturbed shall be among your priorities. Or else, as mentioned previously, the baby would be crying and the whole photoshoot will be ruined. And that too, along with the memories.
Conclusion - How to do Newborn Photography
To simply conclude it up, these were our tips on how to do newborn photography. Go over all these and if you have any additions to make, certainly do so. Now, that you have read this article, we congratulate you on your newborn. Tell them we said hi.
Happy snapping
.
If the "How to do Newborn Photography?" article has helped you, then Like and Share it with your friends!
Have a nice photoshoot! 
Lightroom and Photoshop Tutorials