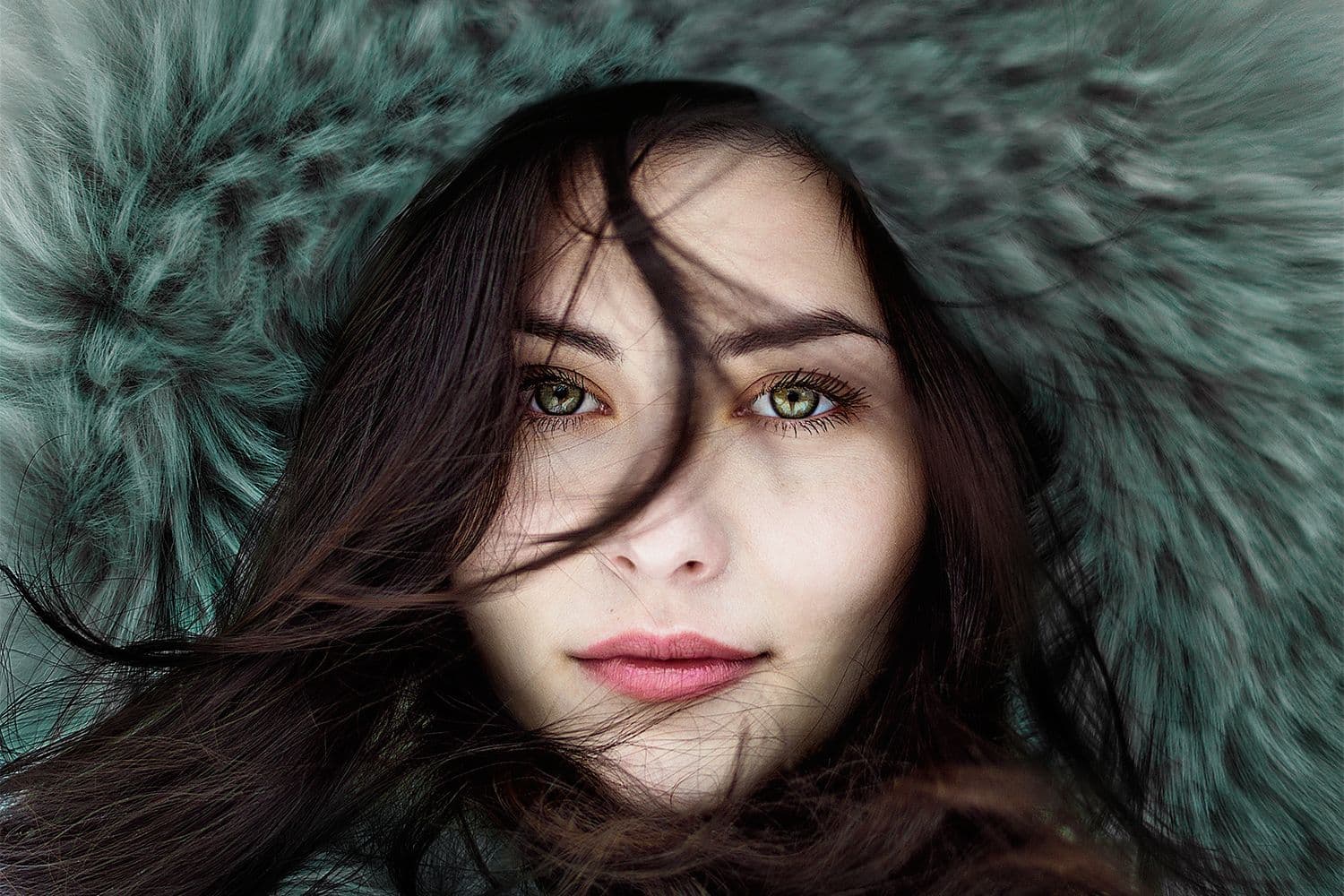 Photoshop has completely changed every niche of visual production, such as photography, graphics, digital art, etc. With this very amazing software, the most 
powerful tools
 are now in everyone's reach. Sometimes, these tools can be complex, but the functions they perform are definitely worth their complexity. Similarly, in 
portrait photography
, now we are able to achieve perfect portraits by fixing all the unavoidable mistakes that were associated with cameras, lighting, etc. The most used editing concept in portrait photography is 
skin retouching
. It is used to make the skin tone of the subject better, and also look even. In the following article, we will discuss the different aspects of Photoshop skin retouching.
How to go with Photoshop skin retouching:
In order to achieve perfect skin retouching, we will guide you through a procedure outline.
The very first thing to make sure of before you begin skin or face retouching is having the right image. Image culling is a very essential step that should be considered before the editing process. Say that you have around 300 photos from your last portrait shoot. You either cannot edit all of them or you just randomly pick a photo to edit. While going through all of the photos once or twice to choose the best photo for Photoshop skin retouching, you should also consider things, such as the lighting, the composition, and the subject's pose.
Professionals always shoot in 
RAW image format
because it stores more information with the photos, which later helps with the editing process. Open your 
raw photos
 in Photoshop Camera Raw first. People usually think that Camera Raw is only the place to apply different effects to the photos. This is true, but the most essential feature of Camera Raw is the ability to adjust the 
best image settings
, such as face retouching, before starting the editing process.
Different elements in Photoshop skin retouching:
Spot healing is one of the most common tools in this process because it is very simple to use. You can remove any minor spots with just a few clicks and it works like magic. It basically clones the similar areas from the image and blends the pixels of the selected area with the area that is in the sample; thus, you can remove small marks, moles, dirt, etc. from the skin without any difficulty.
When it comes to face and skin toning, the most delicate part of the process is to match the tones of different areas. For example, if you are
editing a headshot
of a model and you want to get rid of the bags under the eyes, then you will use the frequency separation method. This is a rather 
advanced
 and complex method, which can be done in many ways according to the requirements. If the skin tones in Photoshop skin retouching do not match, then the process is not effective, so in order to achieve a flawless product, you will need to master the ways of matching the
 skin tones.
Dodge and Burn are simple to use, but difficult to master. Like the spot healing tool, the Dodge and Burn tools are very common in the skin toning process. This is one of the techniques that
makeup
 artists use in the 
fashion photography industry
 while editing. There are many, many ways to use the Dodge and Burn tools on photos, but you will have to practice and become a master in order to find the best way to use them.
Photoshop Skin Retouching and Fashion portraits:
Photo edited in Lightroom.
Photoshop undeniably makes fashion portraits 100 times better and more appealing than raw photos, and skin toning has 
revolutionized
 this industry. All those perfect photos that you see on billboards and ads are the product of 
professional
 and precise retouching.
Skin retouching – a complex process:
The process of toning and matching skin colors, removing unwanted spots, and making it perfect is not easy, not to mention that Photoshop skin retouching takes a lot of time. In order to achieve the 
perfect product
, you need to become a professional. If you are a professional who has tons of photos to skin retouch and who wants to save time, or if you are just a newbie who wants the portraits to look good, then Photoshop Skin Retouching Actions are the product for you. Actions are premade settings that you can easily apply to your photos, saving a lot of time. You need to find the perfect 
Photoshop actions
 that will not decrease the image quality when applied. 
Lightroom and Photoshop tutorials
 is an online platform that teaches in the niche of photography and editing. They offer an amazing Photoshop Skin Retouching Action Pack on the website that will take care of all of your skin editing and retouching needs.
Conclusion – Photoshop Skin Retouching:
Photo retouching is an essential part of photography and a major part of portrait and fashion photography. It gives a fresh, appealing, and desired look to your skin. You must learn how to use Photoshop if you want to perfectly retouch your images because skin toning is a complex process. If you are not experienced or if you want to save time in editing, then Photoshop Action Packs are the best option.
If this article has helped you, then Like and Share it with your friends!
Have a nice photoshoot! 
Lightroom and Photoshop Tutorials