Description
THE COMPLETE ADOBE PHOTOSHOP TRAINING GIVES YOU ACCESS TO:
This course contains all you need to know to create not only amazing photographs but as well as graphics like attractive flyers and posters.
The complete Adobe Photoshop training is your key to success in photography, design, and all creative branches, whether you want to pursue it as a career or just make stunning projects or family photographs.
We will teach you all about the actions and tools in this program used worldwide, to make all your work attractive to your audience.
The Adobe Photoshop Training is guaranteed without risk for 30 days.
It's straightforward, if you are certainly not 100% satisfied, you just have to contact us, and we will proceed to a refund without asking questions!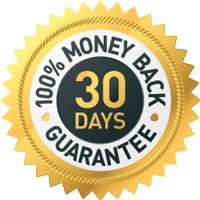 The Adobe Photoshop Training "Beginner To Pro" is yours in
60 seconds!
30-Days Money Back Guarantee!

Trusted by Top Professional Photographers​
Amazing amount of content
Extremely well taught, and plenty of opportunities to practice what's taught in the lessons. Besides, this is a class that one can go back to again and again to practice, refresh, and relearn.
Outstanding course!
The instructor is very detailed in his delivery and also makes everything look simple with step-by-step instructions. The resources for practice are very well chosen to explain the topic. Highly recommended and also looking forward to more courses.
Absolutely above expectations!
This is indeed a true masterclass taught by a master. I highly recommend this course to ANYONE interested in learning Photoshop.
Amazing Photoshop training
I have already taken the Lightroom course through the same website and I was amazed by everything that I learned. I have been using Photoshop for many years without actually knowing for sure what I was doing until now. This course taught me to do things right. Thank you !
Wonderful job!
This course includes everything you need to know about Photoshop and so much more... Highly, highly recommended ! ⭐️⭐️⭐️⭐️⭐️ Many thanks
This is a really great Photoshop course.
Very easy to follow. Production quality is on another level ! Thoroughly enjoyed watching the tutorials and overall found them very easy to follow.
Only connected customers who bought this course can leave a review. 
We would like to assure you that this Photoshop training is constantly renewed. So this means that as soon as there is a new version of Photoshop, we edit a new tutorial that explains the changed features.
Therefore as soon as there are changes made to the software, we add new tutorials explaining all the changes and new tools. This is why, it is undoubtedly crucial to us that you have a lifetime access to this Training.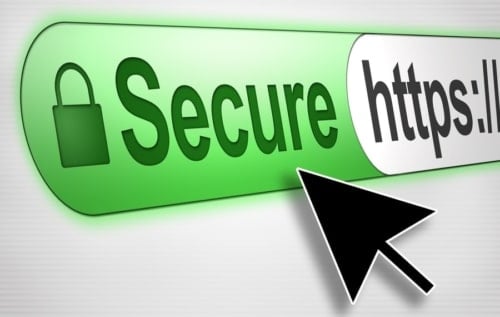 You will be redirected to a check out page where we assure a secure payment by credit card or through PayPal. This is particularly one of the most protected payment methods (and the most used) in the world.
After your purchase, you will receive an email with all the details and your direct access to the
"Adobe Photoshop training course" –  The Complete training.
In order to guarantee absolute security, we have an SSL certificate. This is the highest level of security, activating both the padlock and the green address bar in some browsers. It provides the highest level of encryption and therefore allows us to guarantee the protection of online transactions on  lightroom-photoshop-tutorials.com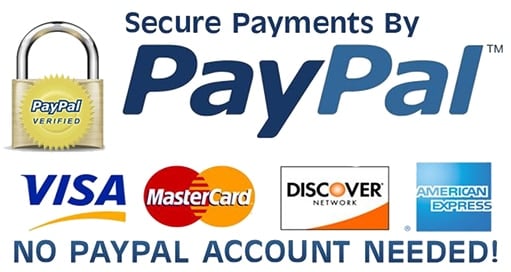 In case you have any problems (computer failure or anything else), simply send us an email at any time (contact@lightroom-photoshop-tutorials.com).
We will get back to you as quickly as possible to resolve your problem.
The Lightroom and Photoshop Tutorials Team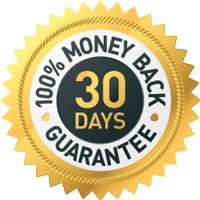 Only with our 30-days 100% risk-free money-back guarantee!

Try our Photoshop training for 30 days without obligation. If for any reason you are not satisfied, then you may request a 100% refund at anytime within 30 days of initial purchase.
Most importantly, your satisfaction is our top priority, and we're confident you'll be pleased with our courses.
Do you ever wonder why your "art" is missing the audience? or your photographs don't come out as you wish? Are you looking for that unique style?
Photography is part of our everyday life now, and therefore we became a difficult audience. Thus everyone needs to find their own style to be seen. Our clients ask us "How can I overcome this problem?"
We have a solution for you!
This Photoshop Training is for anyone who wants to turn their hobby into beautiful art, find their unique style by using all the tools that you'll learn. It is also for professionals who wants to make even more money by using all great techniques from our videos and make their work outstanding!
Like? Share it with your friends