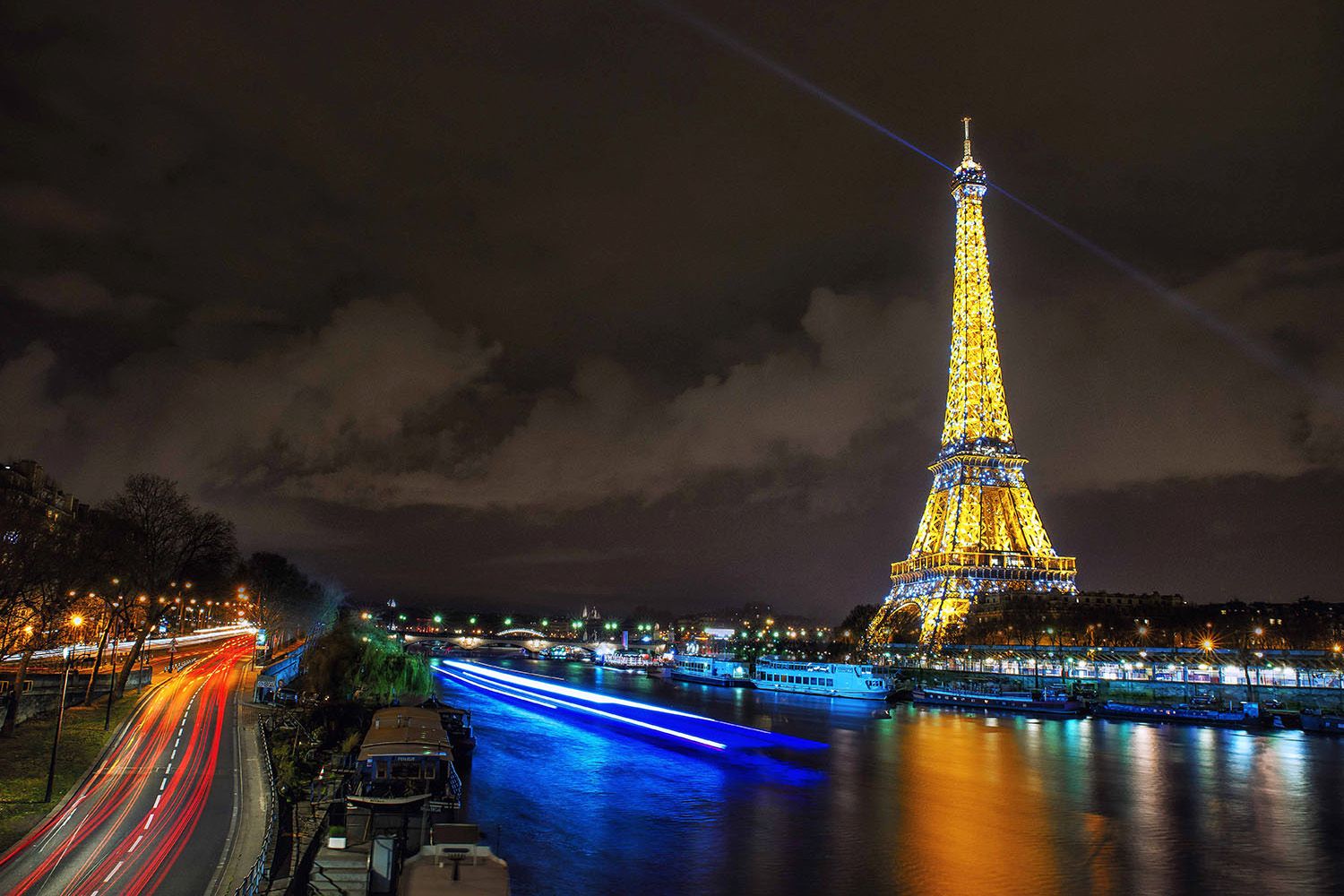 Tutorial to learn how to use the bulb mode on a camera
We have learned how to adjust shutter speed on a camera, but there is another way to use this setting by controlling the exposure time, i.e., "The Bulb mode" 
In this tutorial we will learn what the bulb mode is, and also how to use it. 
In order to fully understand the bulb mode you need to know how to adjust the shutter speed. See the tutorial: "Shutter speed"
The Bulb or pose B mode is a mode that acts on the exposure time without determining it in advance. 
It allows you to control the exposure time while shooting. You press the shutter release button to open the shutter, and it will remain open until you release the button.
Generally, A tripod is mandatory to avoid motion blurring for bulb mode. The use of a remote control will also be very convenient to prevent the movements of the camera. In addition, pressing the shutter release will be more manageable. Press once to open the shutter. It will close only when you press the button again. 
In order to access this mode, set the exposure to M (manual) and increase the exposure time to the maximum. Than after the shutter speed of 30 seconds the camera will switch to the bulb mode. 
When to use the bulb mode
This mode allows us to photograph scenes requiring exposure of more than 30 seconds. 
We usually use it to take photos at night, capture fireworks, lightning, or for the purpose light painting. Some photographers also use it during the daytime for different kinds of pictures. For example, to shoot water streams and make the water look silky smooth and magical or to photograph the moving clouds in the sky.
The equipment you'll need for bulb mode is:
These filters are numbered, which indicates the degree of opacity of the filter, and it also corresponds to the multiplier value of the exposure time. It is possible to assemble several filters together, but if you do that, you will run the risk of vignetting. 
For Example, an ND8 filter screwed to an ND1000 filter will give you a total attenuation factor of 8000 times the initial exposure time.
There are two types of ND filters: 
The photo with the longest exposure time:
The photo with the longest exposure in the world was taken by the German photographer Michael Wesely during the construction of the Museum of Modern Art in New York. The exposure time was of three years was from 2001 to 2004.
Long exposure is an extraordinary world, but it is also difficult and requires a lot of practice. 
In order to become a master of exposure time, you will need to test several techniques and materials. Once you find what suits you best, the fabulous world of long exposure will be yours! 
Please give us your opinion on this article, and also share your experiences in the comments.
Like? Share it with your friends
And if you think the "Bulb mode" article helped you, share it with your friends and family! 
Have a nice photoshoot! 
Lightroom and Photoshop Tutorials