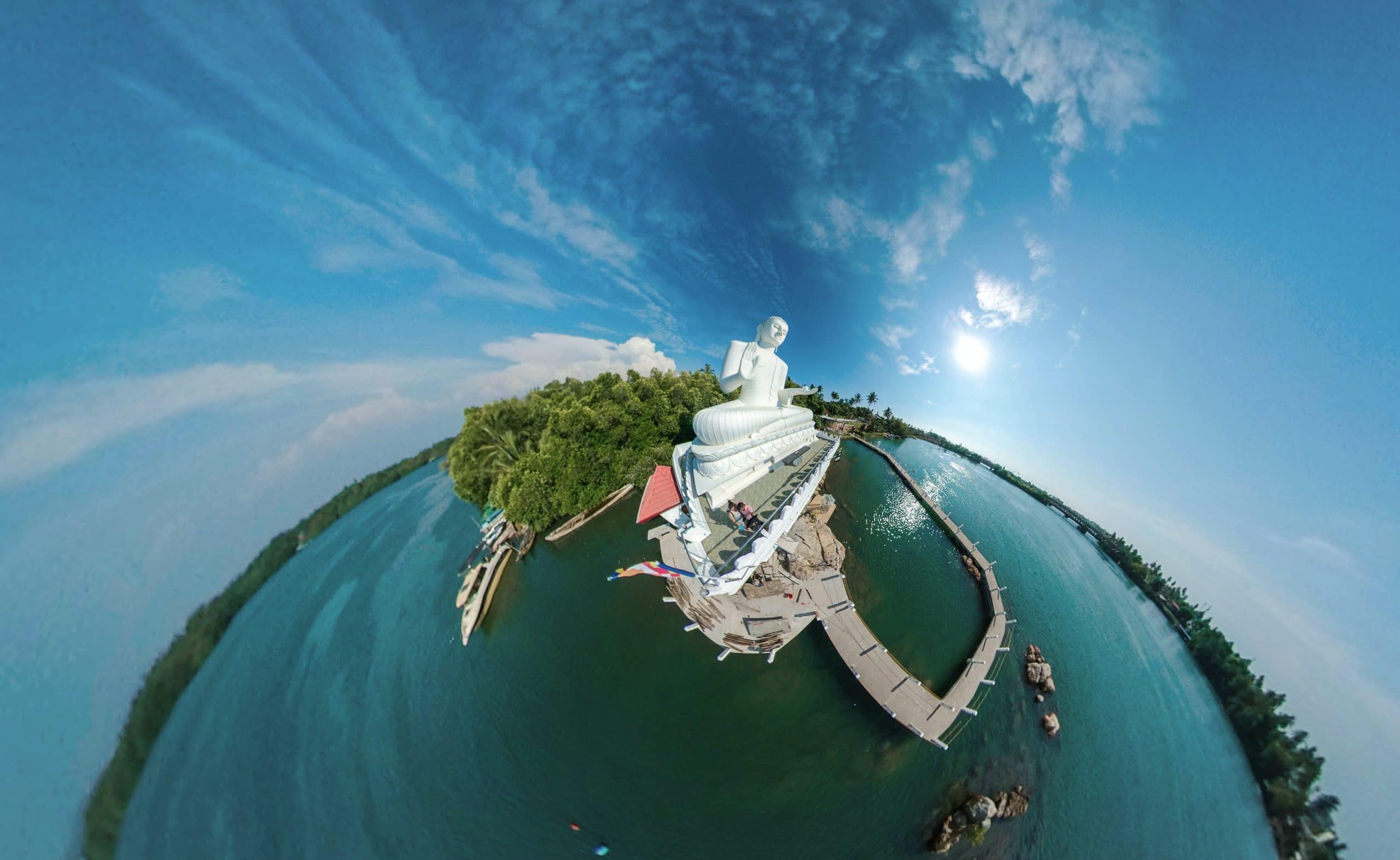 360 Photography has seen quite a jump recently. Most of the companies have started virtual exhibitions and tours of their premises using this method. Similarly, photographers have taken up this format because it allows a more immersive experience for the viewers. If you were still in doubt about adopting this format, take it from us that there will be no better time than now.
The main difference between 360 Photography and regular photography is that it allows you to capture the scene from every direction. Basically, 360 Photography allows you to capture not only what is in front of you, but the whole
environment from every side
. As a result, it creates an extremely immersive experience for viewers. Two methods can be used for 360 Photography. The first method is to use a
camera
that has been purpose-built for 360 Photography. The second method allows you to use a regular DSLR with a fisheye lens for this purpose.
In recent years, businesses and even individuals have taken up 360 Photography to provide virtual tours and for sharing their experiences. For that reason, many manufacturers have started building cost-effective cameras for the sole purpose of 360 Photography. They are called
one-shot cameras
because mostly, they are equipped with three lenses at three different locations. These cameras are capable of shooting with all lenses at once. After that, the software automatically stitches the images together. Mostly, 360 cameras come with an accompanying app. Hence, it becomes super easy to control the camera settings directly from the smartphone. Additionally, you can even preview the images on your phone. Since the
app
and the camera are wirelessly connected, One-shot 360 photography is more convenient for most people. Moreover, the camera behaves as a simple compact camera which adds to the ease of using it.
First, you need a 360 camera. Insta360,
GoPro
, and Ricoh Theta are some of the manufacturers that offer great some of the best cameras on the market. Secondly, a remote shutter release will save you from many inconveniences. In 360
Photography
, the camera is going to capture all of the environment at once. Therefore, you must make sure that to not get in the scene. A remote release comes in very handy for this purpose.
It is important to note that you can use any DSLR, however, you need a 180° fisheye lens with it. 
Secondly, if you have a cable release, it will be better but a 5-second timer can also work. Finally, a VR or a Tripod head is necessary for 360 Photography.
Unlike, the above-mentioned method, using DSLR for 360 Photography requires some effort. Since you only have one lens, the procedure here is to first set up the fisheye lens on the VR head. Then, take a photo and rotate the VR head clockwise. You have to do this step 4 times to get images in 0°, 90°, 180°, and 270°. 
Before we talk about stitching the images together, let us take a look at the preferred camera settings. All of the photos need to be perfectly aligned, that is why only shoot in manual mode. The aperture should be kept around f/8 to keep both the background and foreground in focus. Similarly, the shutter speed should be adjusted by first testing all the photos and determining what exposure works best for all images. Other than that, keep the White Balance settings off and shoot at around 5300 K to get a balanced temperature.
Finally, we need to stitch the images together. For this purpose, PTGui is an excellent software that lets you create a panoramic image. After that, you can use Pano2VR software for converting it into a 360 image or even a virtual tour. 
Scouting Location for 360 Photography
Undoubtedly, 360 Photography is simply great, however, it is quite different from the regular one. For instance, for the composition, you will have to scout a location that has interesting features not only in one direction but on all sides. 
Also, you are definitely going to need a tripod, no matter which method you choose. Since you have to keep the photos perfectly aligned, there is no room for motion blur. A sturdy tripod will definitely you cover this obstacle. If you are shooting outdoors or in high-ceiling indoors, keep the tripod height around 5 feet. However, in low-ceiling locations, you can keep it at the mid-level of the room.
Conclusion - What is 360 Photography?
This guide comprehensively details all of the aspects of 360 Photography. The only thing that remains is that you get out and experiment. Remember that this format requires extra details and polish, so try your best to
create mesmerizing scenes
.
If the "What is 360 Photography?" article has helped you, then Like and Share it with your friends!
Have a nice photoshoot! 
Lightroom and Photoshop Tutorials