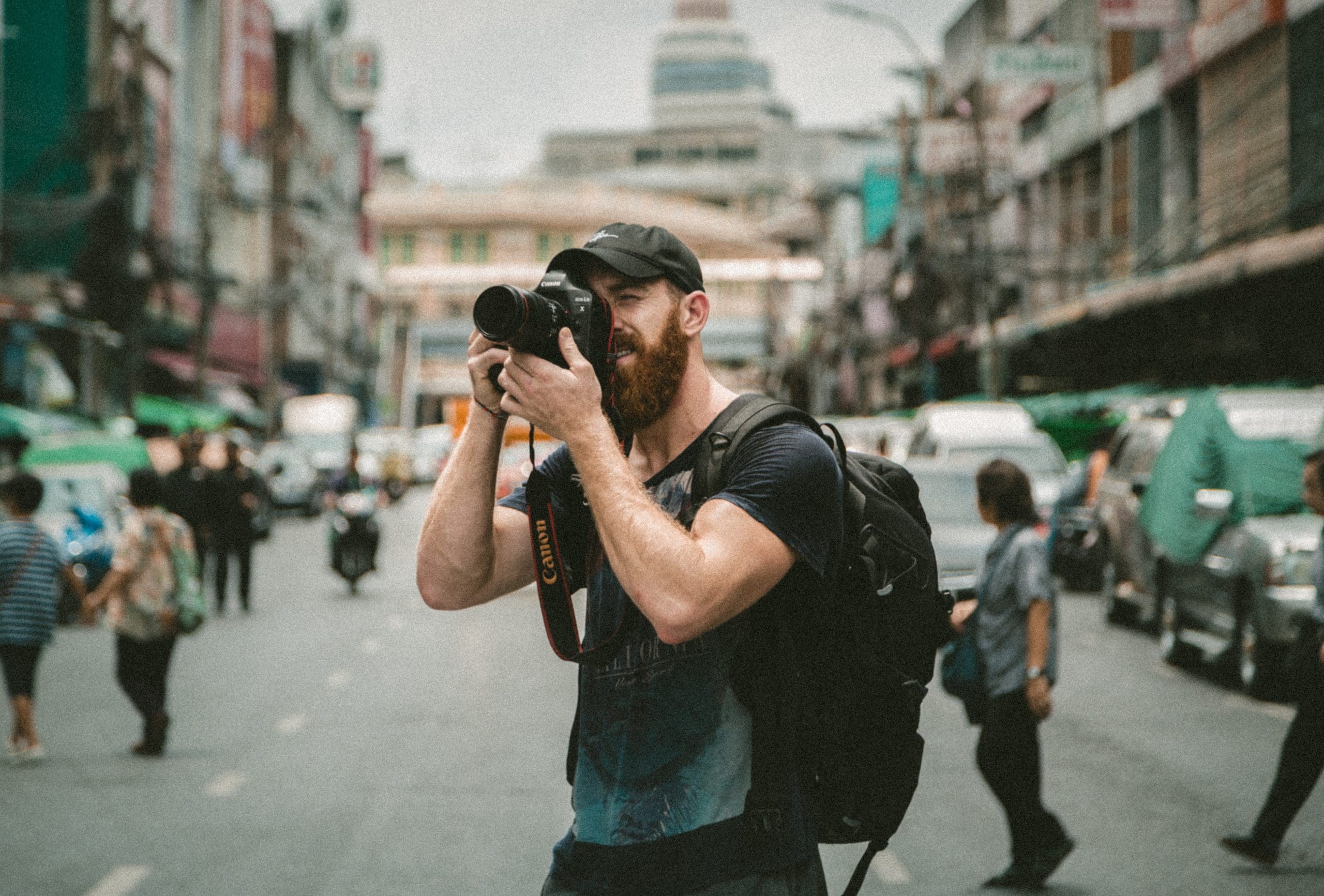 You do not necessarily need to master different types of photography. However, it is important to be knowledgeable about various types as this broadens your horizon and opens you to new techniques. There are countless different types of photography but we have compiled the most common and widely used ones that you might try in your spare time.
This is the first one that we discuss because it holds the key to many different types of photography. Firstly, in nature photography, you are going to deal with landscapes. Landscape photography, however, deals with both natural and urban landscapes so it is your choice which views you prefer to shoot. 
Wildlife photography is also a main aspect of nature photography. Although it might seem simple it is one of the most intense types of photography. Often wildlife photographers spend hours to capture a perfect shot of a bird swooping down or a lion roaring. 
Aerial photography also comes under nature. It simply means shooting the landscapes or even seascapes but with a twist. You do not just point and shoot, but as the name suggests, drones are required to capture aerial shots. This is one of the most exciting types of photography because it gives you a chance to play with new tech as well as get mesmerizing views from a long way up.
Portrait Photography - Different Types of Photography
The most common type, yet the most difficult to master is portrait photography. Basically, you just shoot portrait photos of your subjects. However, that is not the crux of this photography. Capturing the true character and mood of the subject in a single frame is the main goal of portrait photography. To do it properly, you need to use the combination of perfect lighting, backdrops, and color schemes. The outcome of all this work is an artistic capture of the subject's features. Professional headshots required in the corporate sector also fall under this category.
Photo edited in Lightroom.
This is mostly like portrait photography but with a lot of distinct features that have popularized it. The main goal of fashion photography is to make the models as pleasing as possible. Yet, the hidden purpose is to make the adornments worn by those models desirable to customers. This is why, just like portrait photography, you need to be mindful of the light settings, shadows, and also backgrounds that enhance the beauty of the subject. All of the glamour might be distracting at first but you need good communication skills with the creative directors to survive in this field.
Photojournalism - Different Types of Photography
Photojournalism is basically the art of portraying an event in the form of photos. These photos are generally published in newspapers and articles that is why they do not need to be perfect. The only criteria are that the photos
capture the intended message
, that is why
photojournalists
go to great lengths for capturing candid shots. You can also include Editorial photography in this. Similarly, photos are captured to be published in news articles. These photos are totally dependent on the text of the article. For both these different types of photography, professionalism, and communication skills are necessary to be successful.
This might be considered as a branch of photojournalism, still, it is a very broad field in itself. Siblings playing in their yard to full-fledged Olympic events are all considered under sports photography. In this realm, everything is
fast-paced
, you blink and you miss a shot. Hence, the only requirement is that you need to be quick with the
lens
and your wits. Otherwise, this is a very rewarding type of photography as unforgettable moments of human peak happen before your lens. Sports such as rally racing, speedboats racing are also considered in sports photography making it one of the most adventurous types of photography as well.
Event Photography - Different Types of Photography
Event photography is becoming more popular among beginners. The reason is that it not only lets them practice their newly gained skills but also gives them easy money. Although weddings are a major part of event photography, there are a lot of other events as well. These may include corporate events, concerts, parades, and all kinds of celebrations. If you think that this is relatively easy, you might be wrong. Even skilled photographers find it a challenge to create perfect shots in the middle of all the action. Just like every other photography, you need to be mindful of the main event and create your shoot around it. 
Photo edited in Lightroom.
Now, stock photography is not one of the different types of photography. Rather it constitutes many different types of photography in itself and provides photographers with a new platform. The basic purpose is that the photographer explores his
own ideas and styles
in his own free time without the constraint of a client. After that, simply upload the images on a stock photography website. If anybody likes the images, they can buy them through the website. That is why stock photography is a simpler means of making money by pursuing your own ideas. The different types of photography that you might try for stock photography include product, pet, travel, street, commercial, and food photography. The common thing in all these types is that anybody can do these without the need for special equipment or high-end
cameras
.
Conclusion - Different Types of Photography
Photography, unlike other professions, is definitely not a chore. No matter how much you read and study about it, the only thing that matters is your dedication and passion.
Learn
these different types of photography and try to find those which resonate more with you.
If the "Different Types of Photography " article has helped you, then Like and Share it with your friends!
Have a nice photoshoot! 
Lightroom and Photoshop Tutorials