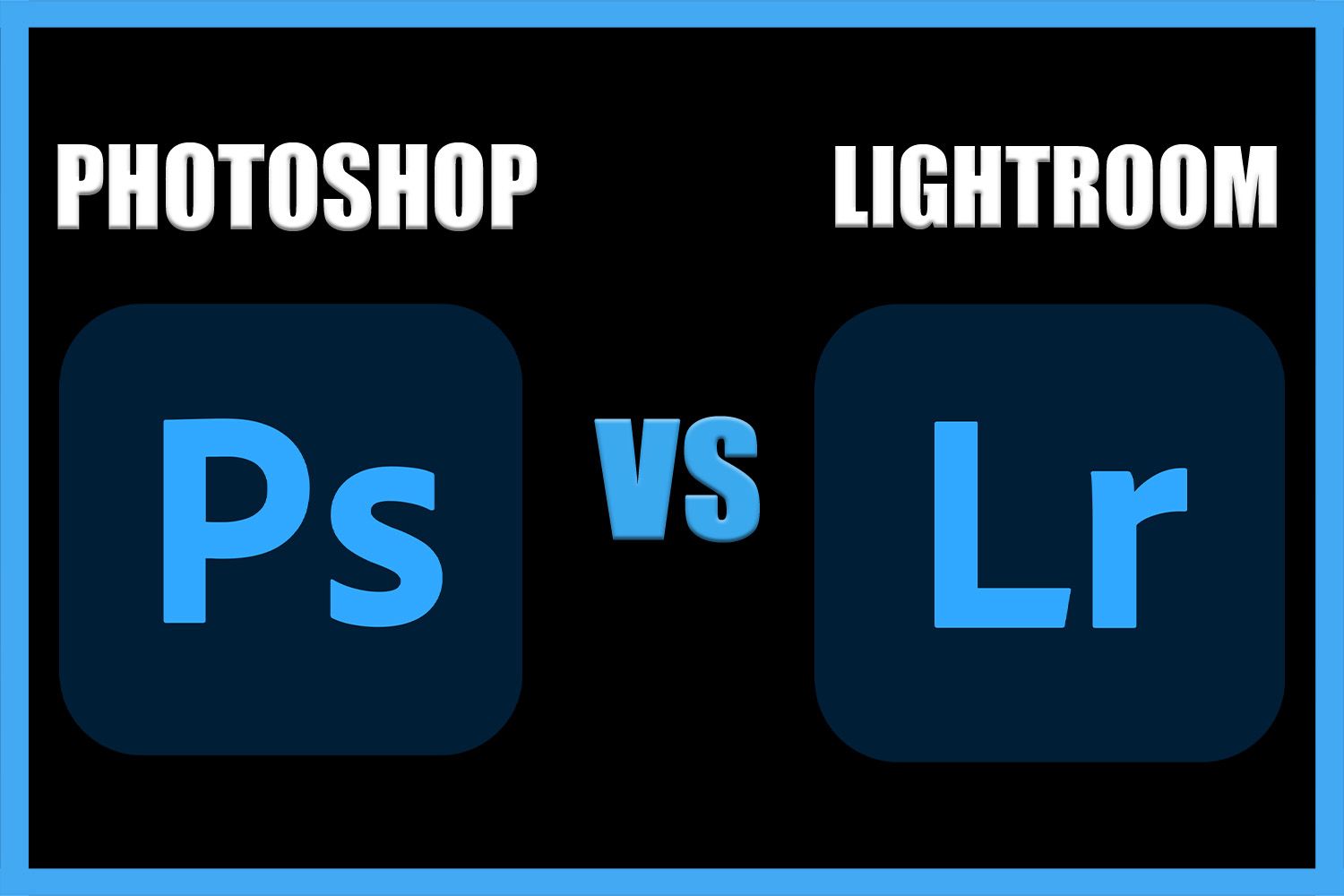 Many people wonder what the
difference is between Photoshop and Lightroom
because at first glance, their
functionalities
are quite similar, and both programs are from the Adobe Suite. Lightroom is
photo processing software
whereas Photoshop is
photo editing software
. We will discuss the differences between these two software programs in detail.
When and why use Lightroom? Three significant differences from Photoshop
Lightroom is generally used for these three reasons:
Sorting and classifying images
Lightroom allows you to effectively manage all of
your photographs
in one place. It is sort of a library or catalog, and it is very handy when you have to process a large number of photos! To facilitate searches, you can either annotate your photos or assign them one or more keywords.
This is
THE
key function of
Lightroom
. This software allows you to process images directly by modifying components like brightness and colors. It is suitable
for both amateur and professional photographers
as it enables us to process a large amount of photos quickly because it can edit several photos at the same time. And, the most important point is that it is non-destructive
photo editing software
, which saves the original form of the photo. When you apply a change, it only applies this change to a copy of your image whereas if you work on
the original photo
in Photoshop, the changes will apply directly to it.
Image processing is the main difference between Photoshop and Lightroom
.
A few photo retouching features
Lightroom also allows you to do
basic photo retouches
, such as applying filters,
cropping
photos, etc., but you will not be able to make significant changes to the photos as you can in Photoshop.
Lightroom and Photoshop tutorials
is the specialist in
online tutorials
and allows you to learn
how to use Lightroom
with ease. We have developed a complete six-hour course for the purpose of helping you become an
expert in photo editing
.
What is the difference between Photoshop and Lightroom?
When and why use Photoshop?
Photoshop, which is also part of the
Adobe Suite
, allows in-depth image modifications and has many more highly advanced features than Lightroom, but there are some other
differences
between
Photoshop and Lightroom.
An unparalleled touch-up system
There is surely a reason why Photoshop is the most used photo editor in the world! The
software
contains an impressive number of tools for
retouching photos
. You can make significant changes, such as very light and localized changes to parts of your images, by using the layer system.
Photoshop will allow you to create pictures, posters, and flyers of all types. The only limit to Photoshop is your creativity, which is why this software is widely used by designers, graphic designers, etc. Do you want to learn how to use Photoshop or improve your usage of it? Then
Lightroom and Photoshop tutorials
also offers
complete training in Photoshop
. This training is composed of 58 video tutorials that will allow you to become aware of the full power and extent of the possibilities of this extraordinary software program.
More than a difference between Lightroom and Photoshop – synergy
Lightroom allows you to make very light and fast modifications while Photoshop allows you to modify everything you want with more precision, although it will take you more time. This is why 90% of photographers don't use
Lightroom OR Photoshop
, but
Lightroom AND Photoshop
because they complement each other perfectly.
Adobe
has ensured maximal interaction between the two software programs. Lightroom will allow you to classify, sort, annotate, and make simple changes in series, which is impossible in Photoshop. It is also very simple to start working in Lightroom, then import your work into Photoshop, and return to Lightroom to sort, add notes to, and share your work.
Here's a little tip concerning Lightroom and Photoshop
If your computers' hard drive is cluttered, Lightroom will allow you to have smaller files than Photoshop will. It would help if you learn how to use both software programs because the
difference between
them is, in fact, synergy.
Lightroom and Photoshop tutorials
offers a training package in order to learn these two software programs. You will have access to 124 video tutorials representing more than 11 hours of training, with regular updates and unlimited lifetime access. If you purchase
The Complete Photo Editing Course – Lightroom & Photoshop
, then we will offer you the
Lens Flare Photoshop Effect
 as a bonus.
On top of that, Adobe offers customers an Adobe Creative Cloud package that includes Lightroom for your smartphone, Lightroom Classic, and Photoshop, which costs $9.99 per month!
Please give us your opinion, and also share your experiences in the comments.
If this article has helped you, then Like and Share it with your friends!
Have a nice photoshoot!
Lightroom and Photoshop Tutorials