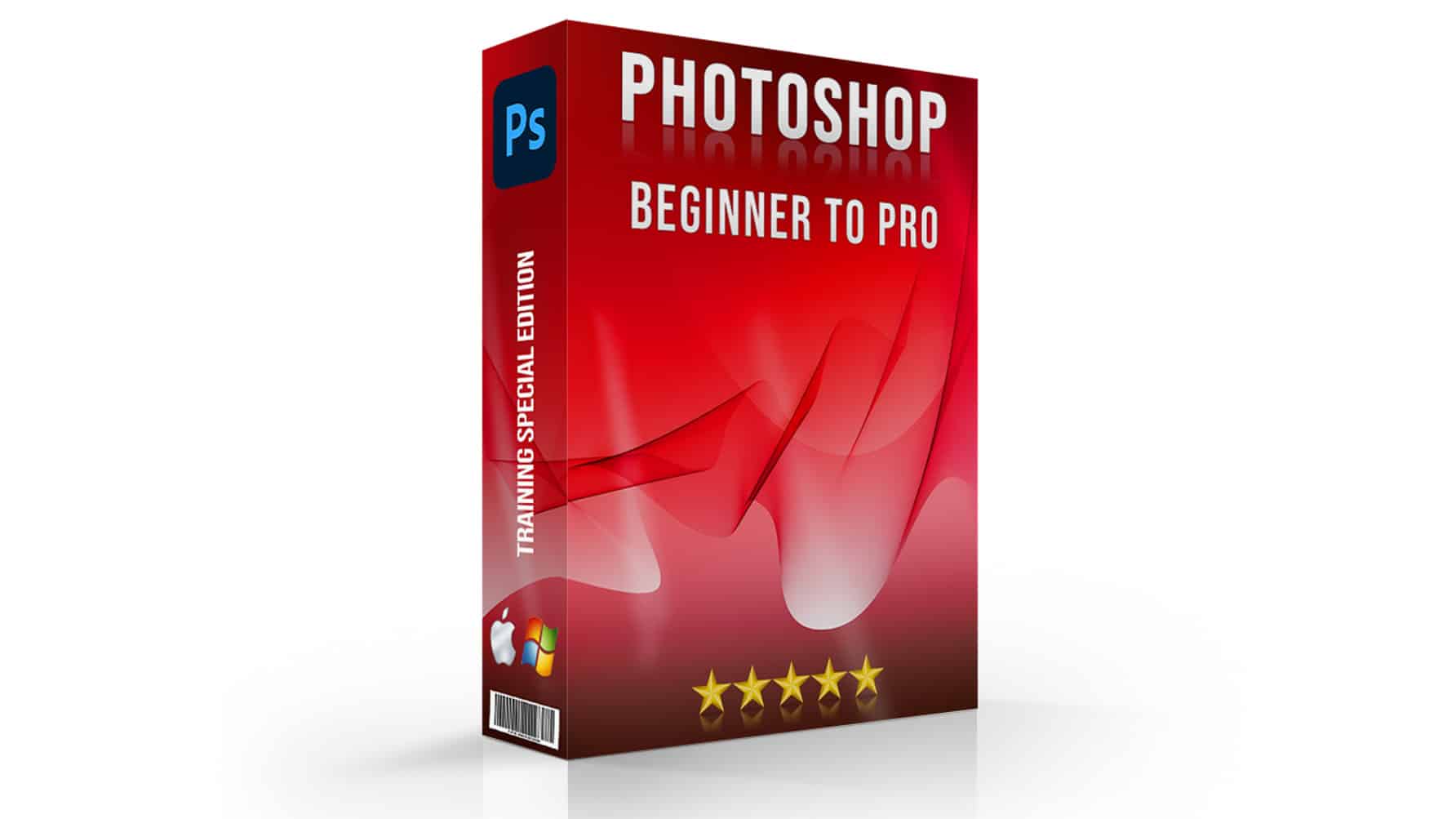 Lightroom and Photoshop Tutorials
, the best place to
learn photo retouching online
, offers you excellent
Photoshop tutorials.
Our goal is to make you a
professional with Photoshop
, so you will be guided step by step on how to use this software of unsuspected power, all thanks to our video tutorials designed to make your task easier.
Why take a Photoshop course?
Photoshop is the best-known
photo editing
or visual designing software. It is basically used everywhere and for everything, such as advertising, logos,
magazine photos
, etc. Our
Photoshop online training
will indeed equip you with basic knowledge, advanced functions, and self-sufficiency for you to be able to make any changes you want in a professional way. We have also developed a specific teaching style allowing you to acquire
the essential basics of Photoshop
in just seven hours, along with 58 tutorials. Each issue is addressed in a different tutorial allowing you to work through this
Photoshop online training
several times according to your pace. Besides, our team is always at your service, and we guarantee your satisfaction! You can, of course, come back to the necessary tutorials if you need to consolidate certain concepts.
We always find that our photos have flaws (incorrect exposure, intrusions in the frame, etc.). With our Photoshop 
online course
, you can enhance your photos yourself with ease.At the end of your
Photoshop online training
, you will be able to create photos from the most serious to the funniest, along with modifying, retouching, improving sharpness, adding effects, adding color gradations, creating posters, and much more. Moreover, by completing this
Photoshop online training
, you will be able to add to your resume that you have mastered this software, which is the most widely used software in the world for photo retouching and graphic design.
What do you need for this online training?
Whether you are a photographer,
graphic designer
, or simply passionate about
photo editing
or image creation,
this online training
is for you. You will need:
In the journey of mastering this software, you will learn how to manage your
Photoshop workspace
, use layers, work with and change colours, tweak elements, add or remove details, and much more. In addition, we offer you free training in lens flare.
Lens flare
is generally a
light effect
that fits perfectly in your photos and gives the impression of rays of light passing directly through the lens of a camera. Moreover, depending on the effects, this can bring warmth to your photo and give it an effect that even a
professional photographer
would have trouble reproducing.
In order to be able to position you easier into the content of your training, we list some of the features that you will learn to master:
Working with multiple photos "Photo editing"
Going from one photo to another wastes valuable time; therefore, we will teach you how to use several photos on the same Photoshop work plan! This will increase your concentration and efficiency.
Use the colour ranges with Photoshop training online
Photoshop is an extraordinary tool for either modifying or changing colours. You will also
learn how to give new life to colours
that you find dull and how to accentuate certain contrasts in order to bring out a specific element.
Apply dynamic filters "Photoshop online"
A dynamic filter allows significantly applying a
special effect to a photo in Photoshop
without modifying the original. It is as if you lay a layer over your photo. Also, this technique allows you to remove the effect if it no longer suits you or to make changes. It's a
non-destructive effect
.
Photoshop online training: Improve the sharpness of your photos
Is your photo slightly blurred? There is no need to delete the photo! Our Photoshop online training will teach you how to solve this problem. Photoshop offers various tools that significantly improve the sharpness of an image. The training will also teach you how to use layers, avoid chromatic distortions, and reduce the noise in an image.
Correction of the perspective
An object in an image may be perceived differently from how it actually appears, causing a distortion of perspective, which can be corrected. In our Photoshop online training, you will learn how to fix, or better yet, distort perspectives!
In conclusion, as you can see, the 58 video tutorials of our
Photoshop online training
are rich in knowledge and essential tricks; therefore, allowing you to make unsuspected corrections of your images from the simplest to the most sophisticated. Feel free to join the
Lightroom Photoshop Tutorials
community and quickly
become a Photoshop expert
.
Please give us your opinion, and also share your experience in the comments. 
If this article has helped you, then Like and Share it with your friends
Have a nice photoshoot! 
Lightroom and Photoshop Tutorials