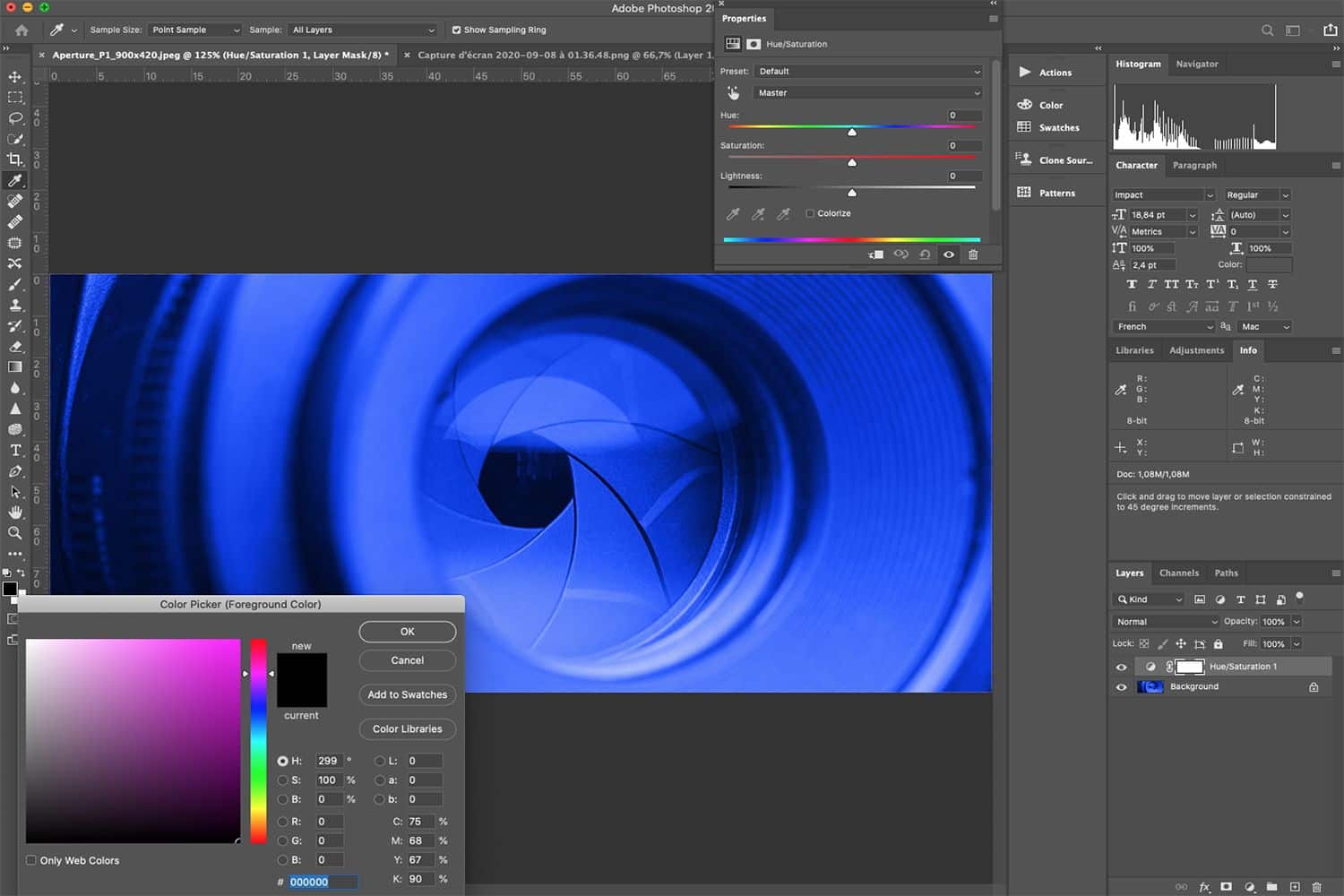 After the digitalization of the photography industry,
post-processing
became a vital component of this field. Since 1990, i.e., the year when Photoshop came out, this software has been on the top of the list. Even to this day, with Photoshop 2023, it has no match in terms of both features and options. That is why it is the most used graphics and
photo editing software
trusted by professionals
. Over time, this software has become so powerful that the ways to use it are only limited by the imagination. The latest version of
Adobe Photoshop
, i.e., version 21.2.2, came out in August of this year. The next big upgrade, which will be Adobe Photoshop 2023, is expected to release by the end of either this year or the start of next year.
What is Photoshop used for:
Adobe Photoshop
is the most important tool for creative professionals, photographers, graphic artists, and designers. This powerful software is capable of
high-end image editing
, retouching, image manipulation, creating digital arts, adding effects, and much more. Major departments where Photoshop is used include:
From the first version of Adobe Photoshop to Photoshop 2023, this software has indeed been an evergreen tool, fulfilling the demands and needs of professionals in these fields and in many others.
From the start of Photoshop until today, it has been the perfect example of combining both innovation and technology. Along with the very
advanced and basic features
, the
latest update
from Adobe includes some of these new and improved features:
In the future, updates, including Photoshop 2023 tools, will surely continue to get more advanced. The use of
AI 
(
artificial intelligence
) will make our work easier and also more effective.
Using this
powerful software
can surely be costly, but you can subscribe to Adobe Creative Cloud and get
Lightroom
, Lightroom Classic, and Photoshop for US $9.99/month. Moreover, this subscription is eligible for all of the future updates, including Photoshop 2023.
Requirements for Photoshop 2023:
For the
current version
of Photoshop and likely the upcoming version, the
minimum system requirements
are:
Note that these requirements cover up all the features of Photoshop. These are the required system requirements, but for optimal performance, we recommend the following:
The best way to learn Photoshop 2023:
Learning Photoshop is a must for every
photographer or designer
. Because the competition is harder than ever, learning up-to-date features can get you ahead of the others. The question is, "Where can you learn to use it and also stay up to date?" "
Lightroom and Photoshop tutorials
" is your answer. It is an online platform that provides top-tier courses on both Photoshop and Lightroom. If you want professional-level guidance in order to become a master, then you should go for the
Photoshop Masterclass
. The best part is that after the one-time purchase, you get lifetime customer support. This will be handy for you when newer versions, such as Photoshop 2023 come out.
Photo edited in Lightroom.
Over time, Photoshop is becoming a huge part of modern culture, and undoubtedly, it is the
most popular editing software
. The importance of this software is greatly increasing as its use for simple
retouching
to high-end manipulation is becoming more common.
Adobe Photoshop is the absolute best choice for anyone who wants to make professional work. There is certainly no other software on the market that can compete with it both in terms of tools and technology. This explains why it has remained on the top from the start. Also, with the use of AI, this software is becoming more and more capable.
There are hundreds of reasons to choose Photoshop over any other photo/graphics editing software. It is the
choice of professionals
and the reason is very clear: it is improving and becoming more capable with every update. The user interface of this software can be confusing for beginners due to the large number of tools. In order to tackle this problem, you should get proper guidance on a trusted and
professional platform
.
Lightroom and Photoshop tutorials
is without a doubt the perfect place for anyone who wants to learn Adobe Photoshop.
If this article has helped you, then Like and Share it with your friends!
Have a nice photoshoot!
Lightroom and Photoshop Tutorials