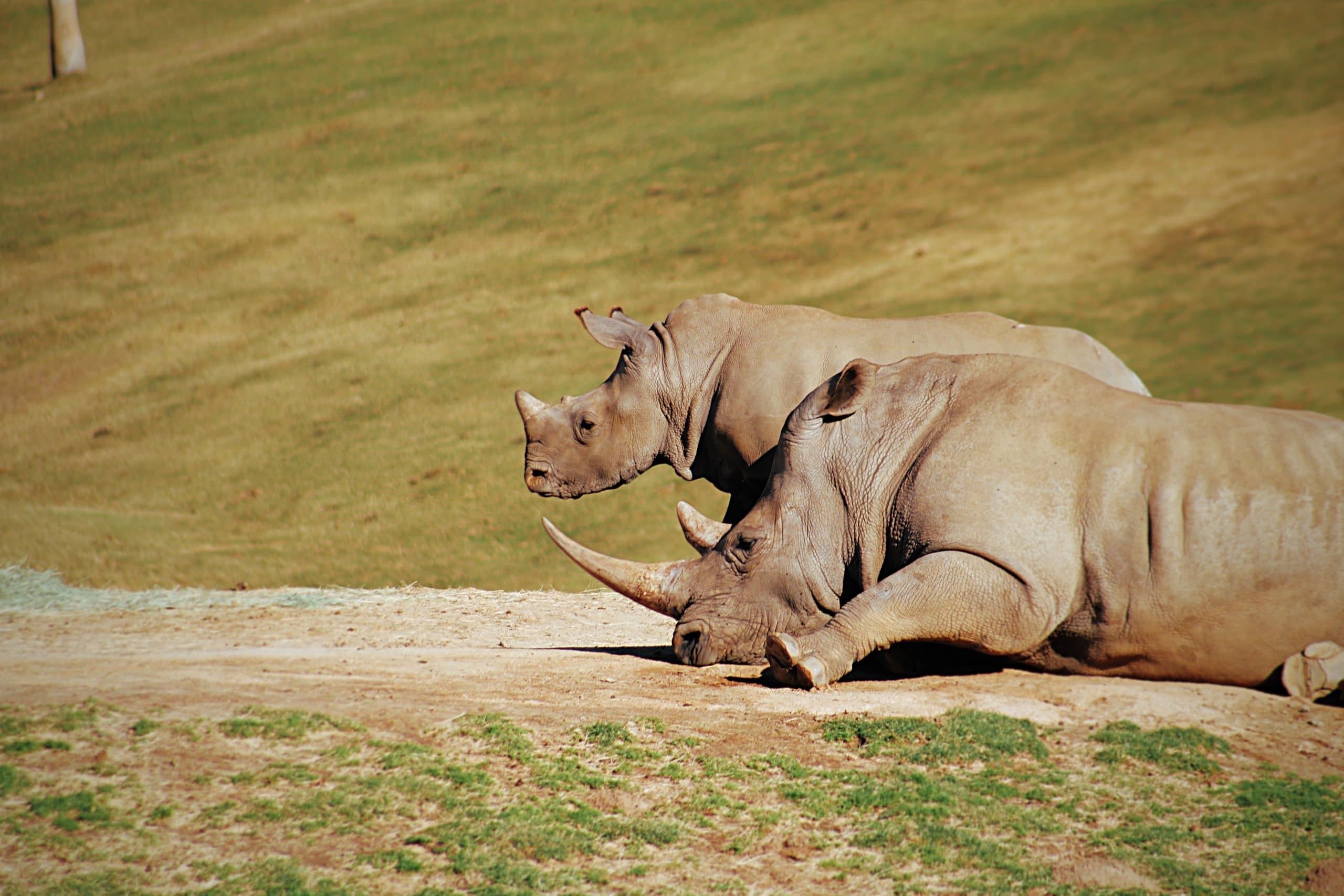 Photographing wildlife is one of the most difficult jobs in the photography field. But there is still some relief for wildlife photographers. They spend extremely long times in the wild perfecting their shots, therefore, the amount is editing required on them is pretty minimal. Read along to learn how to edit wildlife photos like a pro.
The first step of editing wildlife photos is to slightly
enhance the composition
of the image. Of course, there is not much that can be done in this area in post-processing, however, cropping the image can help to some extent. The first thing to remember is not to go overboard with the crop, you do not want to edit out key elements of the background.
A thumb rule is that the image should always have white space on every side
so that it does not feel claustrophobic. If you are working with portraits, identify where the animal is facing and keep more space in that region, otherwise, you may keep as much of the background as you prefer.
Adjusting Exposure and Temperature
The next step in learning how to edit wildlife photos is to learn exposure adjustment. An important thing to remember here is that it is going to depend a lot on the settings it was shot at. A bonus tip about exposure, while you are shooting images, is that it is okay even if the image is a little bit underexposed. It can always be adjusted. However, if it comes out overexposed, you risk blowing the highlights. Unfortunately, you can never recover the details that you lose by doing this. Next, you need to take a look at the overall
temperature
of the image. Again, this also depends on the
White Balance settings
of the
camera
. The image can either look slightly cold or warm. First of all, you need to figure out the vibe that you want to set. Fortunately, Lightroom comes with presets that can help you in this matter. Some of them include Daylight, Cloudy, and Shade. You can also adjust these presets after applying them.
Photo edited in Lightroom.
Highlights and Shadows - How to Edit Wildlife Photos
Before going wild with the colors of the image, you need to check out the Highlights and Shadows. To give you a basic idea about these sliders in Lightroom and Photoshop, the White sliders are used to adjust the brightest part. Whereas, the
Highlight
slider is also extremely useful as it lets you recover details in the too-bright areas of the image. Lastly,
Shadows
are used as a way to give a more
natural look to the image
. It adds more contrast between the animal and its environment.
Getting rid of both distractions and undesirable elements is a major part of learning
how to edit
wildlife photos. The reason behind this is that, unlike studios, you cannot control the environment or even the animals in the wild. Even if you perfectly compose the image and wait for the right moment, there is always going to be a wild branch or a leaf that is going to be a huge distraction. However, you need not worry about this in the shooting process. It is pretty basic to get rid of this in
Photoshop.
This is basically done using
Content Aware Tool
. First, select it and then simply highlight the element that you want to remove. You can do it by drawing around. Then right-click and select
Fill
. In the dialog box, you will get two
Blending Options
, Normal and Dissolve. Try both of these to determine which works best for you. The results will surely surprise you.
Content Aware Fill - How to Edit Wildlife Photos
Another approach to using this tool is to head into the
Edit Panel
and select
Content Aware Fill
. An advantage of using this is that you get a Preview Panel as well. When you highlight the object, a green layer appears on some area, it tells you about the area Photoshop is choosing to fill the hole. Make some adjustments to it and then you are good to go. When you are editing
wildlife photos
using this tool, it creates a separate layer. Press
Ctrl E
to merge the layers to continue editing.
It does not matter that you
learn how to edit
wildlife photos on either Photoshop or Lightroom. An important thing that is constant in both of them is the
abundance of Presets
that are available on the internet. Presets can be extremely helpful, particularly for beginners. First, check out some photographers that you like and find out if they have some free presets. Then simply, download and apply them to your photos. This will surely give you a clear idea about the settings that they use to get a particular edit.
Conclusion - How to Edit Wildlife Photos
Learning how to edit wildlife photos can be an easy task, however, the difficult part is to understand where to stop the editing. It can be pretty tempting to keep manipulating the image, but remember that the goal is to make it as natural as possible.
Keep taking amazing photos
.
If the "How to Edit Wildlife Photos " article has helped you, then Like and Share it with your friends!
Have a nice photoshoot! 
Lightroom and Photoshop Tutorials