Description
ADOBE PHOTOSHOP TRAINING 

GIVES YOU ACCESS TO…
30-days 100% risk-free
money-back guarantee!
Your purchase is guaranteed without risk for 30 days. it is very simple – if you are not entirely satisfied, we will refund you the full fee without asking questions! 
Adobe Photoshop Training description –
 Beginner To Pro!
The Adobe Photoshop  2020  Training contains 58 video tutorials  which will teach you all the necessary functions of this world-famous software!  
This Photoshop training is aimed at enthusiasts, amateur photographers, or professionals who will master all the essential features of this software.  
With this training you will learn at your convenience and move at your own pace. There is no time limit.  
The Adobe Photoshop Training "Beginner To Pro" is yours in
60 seconds

!
Reviews:
Student feedback
Amazing amount of content, extremely well taught, and plenty of opportunities to practice what's taught in the lessons. This is a class that one can go back to again and again to practice, refresh, and relearn.
Outstanding course! The instructor is very detailed in his delivery and makes everything look simple with step-by-step instructions. The resources for practice are very well chosen to explain the topic. Highly recommended and looking forward to more courses.
Absolutely above expectations! This is a true masterclass taught by a master. I highly recommend this course to ANYONE interested in learning Photoshop.
Amazing course and tutorials. I have already taken the Lightroom course through the same website and I was amazed by everything that I learned. I have been using Photoshop for many years without actually knowing for sure what I was doing. This course focused me on doing things right. Thank you !
Wonderful job ! Everything you need to know about Photoshop and so much more... Highly, highly recommended ! Many thanks
Have learn a lot...... This is a really great course, very easy to follow. Production quality is on another level ! Thoroughly enjoyed watching the tutorials and found them very easy to follow.
What happen after the
order ?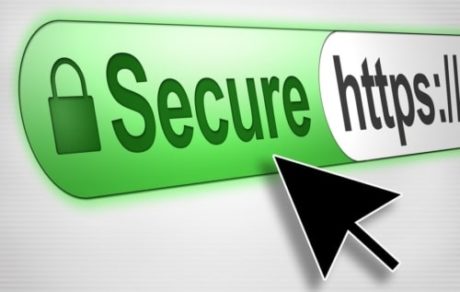 After clicking on «Take this course». You will be redirected to a fully secure payment form where you can pay by credit card or through PayPal. It is one of the most secure (and most used) Internet payment methods in the world.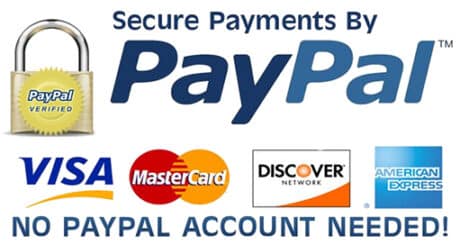 In order to guarantee absolute security we have an SSL certificate. This is the highest level of security, activating both the padlock and the green address bar in some browsers. It provides the highest level of encryption and therefore allows us to guarantee the protection of online transactions on  lightroom-photoshop-tutorials.com. 
Once you have made a purchase, you will receive an email with the details of your order and direct access to the "Adobe Photoshop Training" – Beginner To Pro
If there is any problem (computer failure or anything else), simply send us an email at any time (contact@lightroom-photoshop-tutorials.com). 
We will always be at your disposal. 
The Lightroom and Photoshop Tutorials Team
Guarantee
that speaks for itself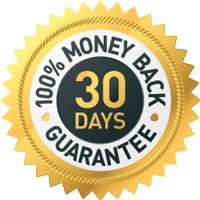 30 DAYS 100% MONEY BACK GUARANTEE on Photoshop training  
Lightroom-Photoshop-Tutorials is committed to a 100% customer satisfaction. If, within 30 days after the purchase you are not completely satisfied with our course & the prompt support that comes along, simply contact us and we'll give you back your money. It's not the transaction but the relationship that matters most to us.
FAQ – 
Frequently Asked Questions
Which version of Photoshop is this training compatible with?

  
This training is compatible with  Photoshop 2020,  as well as previous versions such as Photoshop CC, and  Photoshop CS6.  
In what form is this training delivered? DVD? Internet link?

  
Adobe Photoshop Training "Beginner To Pro" is available 100% online. All the content is continuously updated and accessible for life. This means that if you go back to the training 1 or 2 years later, you will have access to all the new  Photoshop  tutorials explaining the novelties. That would not have been possible in a DVD format.  
Will I get help if I have a question?

  
Yes, you will have VIP access and we will answer your questions 7 days a week.  
Will

 

I

 have access to the source files?

  
Of course. All the exercise files needed to complete the training are downloadable from the first  Photoshop  tutorial.  
What level

 of knowledge

 is required to complete the training?

  
Beginner.  
Is the training in English ?

  
The whole training is in English.  
Is there an 

time

 

limit

 for completion of the training?

  
There is no time limit. You will go at your own pace and can go back in the training as many times as you want.  
Can I view the training from a desktop 

or

 on 

an

 iPad

?

  
Yes, you can access the training on any device without any problems: iMac, tablet, smartphone etc… locally or remotely!  
The Adobe Photoshop Training Content : "
Beginner To Pro" 
 Adobe Photoshop Training : Software Overview
Welcome to the Photoshop Training 2020
Exercises files
 Import Photos
Open a photo on photoshop
Open a photo on Photoshop from Lightroom
 Interface
The workspace of Photoshop
Working with multiple photos
Zoom on Photoshop 2020
The different display modes
Rotate an image
 Image and Resolution
The pixel
Size of the image
Keeping Details 2.0
DPI
 History and Recording
History
How to save a photo on Photoshop 2020
Save a photo in JPEG format on Photoshop
 Crop and straighten a photo
How to crop a photo on Adobe Photoshop 2020
Straightening up an inclined photograph
Option content taken into account
Straightening a perspective with Photoshop
 Layers
Working with several layers together
Using the grid and guide in Photoshop
Automatic alignment of layers
Create a group of layers
Merge of layers
 Color
Choose a color
Colour library
The Pipette tool
The color shortcuts
 The brush tool
Brush selection and shortcut
The different uses of the brush
 Fusion mask
Lens Flare & Fusion Mask
Opacity and degraded
 Bonus Lens flare Adobe Photoshop 2020
Bonus Lens Flare Photoshop 2020
 Selection tools
The rectangle selection tool
The ellipse selection tool
The lasso
The Polygonal lasso tool
The quick selection tool
Difficult detour
Select a topic
Range of colours
 Delete/ modify/ move
Delete an item from a photo
The non-destructive retouching on Adobe Photoshop 2020
The displacement tool, based on content
 Dynamic objects
 Transformation
The different processing techniques
Objective correction and perspective
 The necessary adjustments
Black and white adjustment layer
The histogram
The levels
The progressive contour
The curves
Tint – Vibrancy – Saturation
 The essential filters
Dynamic filters with Adobe Photoshop 2020
Improve the sharpness of a photo
Retouch with Camera Raw as filter
 Conclusion
Congratulations
Photoshop Training by Lightroom and Photoshop Tutorials