Description
ADOBE PHOTOSHOP LIGHTROOM – THE COMPLETE BUNDLE 

GIVES YOU ACCESS TO…
Create exceptional photos effortlessly and fast. Master retouching techniques quickly by using Lightroom and Photoshop together. Learn how to sort, filter, and organize your images in Lightroom. Then add that extra dimension to them in Photoshop to make your photos stand out.
We are so confident in our Adobe Photoshop Lightroom – The Complete Bundle that it comes with a 30-day money-back guarantee. That means that you have 30 days to try this bundle risk-free.
And if you aren't 100% satisfied with it, just contact us, and we'll fully refund your money. No questions asked!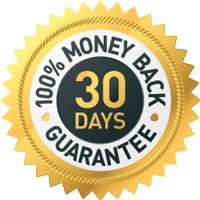 You too can master both Adobe Photoshop & Lightroom together. Learn with our online video tutorials, and master both programs in a fraction of the usual time.
Photoshop and Lightroom are the most popular tools used by millions of photographers. Mastering these software programs is the key to creating beautiful images.
More than 90% of creative professionals use Adobe Photoshop and Lightroom. Learning how to use these programs is a must for every photographer looking to advance their professional career, or for hobbyists who want to take beautiful images.
These tools are the iconic photo editing applications – and they complement each other well.
Start by sorting and treating your photos, then make quick and simple edits in Lightroom … then transfer your photos into Photoshop and transform them into masterpieces.
Learn everything there is to know about using these awesome programs together and become an expert only with this BUNDLE.
Our Adobe Photoshop and Lightroom training course is affordable – and you can learn from the comfort of your home!
Some of the most leading photographers and graphic designers have benefited from our training and so can you. Apart from that, we have helped hundreds of digital experts, entrepreneurs, and business owners to achieve the best results with Photoshop and Lightroom. Our training program is carefully crafted to provide you with in-depth knowledge and everything you need to know.
The best Adobe Photoshop Lightroom training is yours in
60 seconds!
30-Day Money-Back Guarantee!

Here is what some of our students say about our Adobe Photoshop Lightroom Bundle:
Outstanding course in my opinion!
I loved every second of it! I had some challenges understanding Lightroom in the past but not anymore. Thank you ⭐️⭐️⭐️⭐️⭐️
Amazing amount of content
Extremely well taught, and also plenty of opportunities to practice what's taught in the lessons. This is a class that one can go back to again and again to practice, refresh, and relearn.
Highly recommended!
I'm a beginner and find the explanations clear so far. Awesome class! Great instructor! Many thanks for this course
Outstanding course!
The instructor is very detailed in his delivery and also makes everything look simple with step-by-step instructions. The resources for practice are very well chosen to explain the topic. Highly recommended and looking forward to more courses.
This is a very comprehensive course
There is so much information to remember.. 👏 👏 👏 Wonderful job! Many thanks
Absolutely above expectations!
This is surely a true masterclass taught by a master. I highly recommend this course to ANYONE interested in learning Photoshop.
Awesome course!!!!
Every detail of the software is covered, with numerous examples and clear explanations. Besides, I went into this course not knowing much at all about Lightroom. I now feel confident to start practicing what I have learned and improved my skills.
Wonderful job!
This course includes everything you need to know about Photoshop and so much more... Highly, highly recommended ! ⭐️⭐️⭐️⭐️⭐️ Many thanks
Amazing Photoshop training
I have already taken the Lightroom course through the same website and I was amazed by everything that I learned. I have certainly been using Photoshop for many years without actually knowing for sure what I was doing. This course taught me to do things right. Thank you!
I was a complete beginner to Lightroom. I spent a long time deciding which course to go for, and I am so glad I picked this one. The teaching was so precise, thorough, and most of all engaging. Now I feel I know enough to be proficient enough to start using Lightroom to manage all my photos. Thank you!
Absolutely above expectations!
The course was much more than I expected, very detailed. I have done courses in the past where I find myself zoning out due to the instructor not having much enthusiasm, it was not the case with this course.
Only connected customers who bought this course can leave a review. 
At Lightroom and Photoshop Tutorials, we take your security and privacy very seriously!
In order to securely process your payment, we use industry-leading payment processors.
When you send payment information via our website, that information is encrypted using SSL Certification. During the checkout process, you can verify this by looking for a lock icon at the top of your browser, in the address field, or looking for "https" at the beginning of the address of the web page.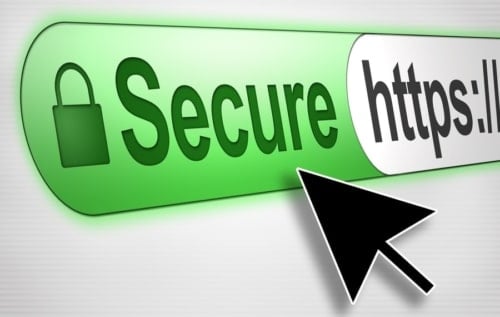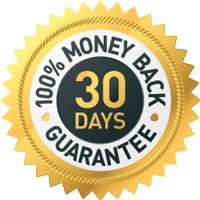 We believe in total customer satisfaction and strive for high-quality training.
To protect our customers, we provide a 100% money-back guarantee within 30 days of placing the order.
We value our students' investment and make sure that they get the latest updates on the newer version of Photoshop and Lightroom. We constantly renew the courses to reflect the newest details and changed features. With lifetime access, you will never miss out on the new tools and updates by Adobe.
Photoshop and Lightroom are the most essential photo editing tools in the world. If you are a photographer, then having Photoshop and Lightroom skills together is a MUST to enhance your career or business.
Get the best results with Photoshop and Lightroom. If you are a photographer without Photoshop skills, then enhancing your images becomes a daunting task. This course will teach you to use both Photoshop and Lightroom to achieve quality results.
Gone are the days when you wasted your precious time and money on useless tutorials. We have combined two of the most powerful software courses that will save you time and money.
As both Photoshop and Lightroom are acknowledged worldwide for being the most powerful photo editing software, it will help you meet your clients' requirements.
CONGRATULATIONS! You've made the right decision. Here are the steps to get started RIGHT AWAY!
Whether you are a complete beginner or already have some knowledge in the field, this Bundle will allow you to improve your editing skills and put into life everything you can imagine!
Adobe Photoshop Lightroom Training by Lightroom and Photoshop Tutorials
Like? Share it with your friends